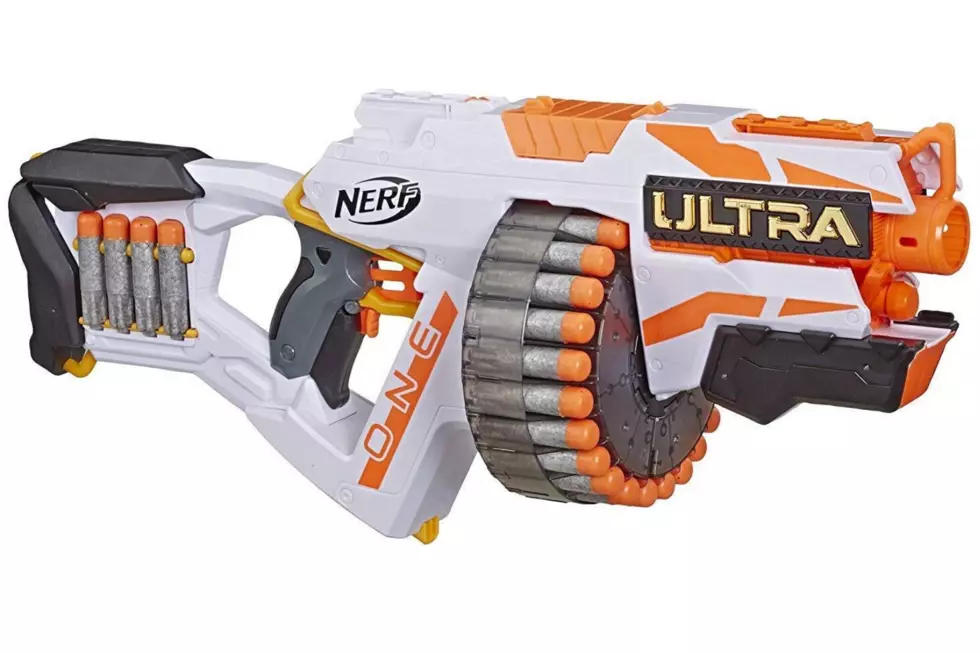 Beware of Killer Toys This Christmas Season [OPINION]
Nerf via Amazon
The 2019 list of killer toys shows just how safe we have become as a society. The goal of preventing children from being injured by a toy is important.
The Boston-based consumer safety organization World Against Toys Causing Harm, INC. has been producing a list of their "10 Most Dangerous Toys" at the start of the Christmas shopping season for over 40 years.
As a child of the 1970s and '80s, I have to applaud the work of W.A.T.C.H., INC. for making the world a safer place. They do a nice job informing parents, and I assume most young first-time parents, about the dangers of some toys to infants.
However, I remember fondly playing with a toy called a Jart and I lived to tell the tale today. The Jart was a lawn dart. It was a weighted hand-thrown missile that had a sharp steel tip designed to stick into the ground after it was thrown. Of course, the Jart itself didn't know what surface it was piercing when it landed. The Jart could go through a sneaker or a hand about as easy as it could grass and soil.
I don't remember witnessing anybody get injured with by a Jart – but it wasn't from a lack of trying. Jarts were so much better when you stood near the target and risked getting hit by the missile. We spent hours tossing Jarts in the ocean breeze of Buzzards Bay during those summers in Fairhaven.
Jarts were later banned by the Reagan Administration.
I also lost a Battlestar Galactica toy that was only fun because it shot a small plastic missile, due to the safety hazard of the shooting missile. I also lost out on a Star Wars toy that had a shooting missile.
Actually, I just lost interest in those toys. As I recall, my father confiscated the missiles and gave me back a much less interesting toy. It was winter and I knew the Jart was waiting for me at our summer house.
This year's No. 1 most dangerous toy is a Nerf product. A Nerf missile. The Nerf Ultra One is a long way from the Jart.
Chris McCarthy is the host of The Chris McCarthy Show on 1420 WBSM New Bedford. He can be heard weekdays from 10 a.m. to noon. Contact him at chris.mccarthy@townsquaremedia.com and follow him on Twitter @Chris_topher_Mc. The opinions expressed in this commentary are solely those of the author.
Enter your number to get our mobile branded app
More From WBSM-AM/AM 1420