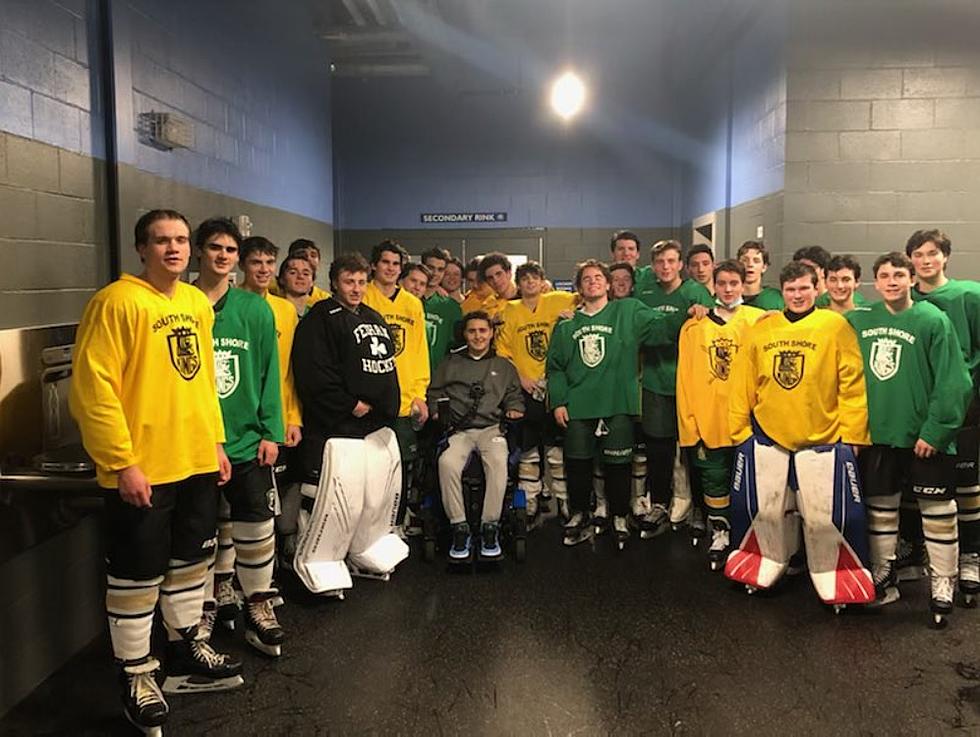 Attleboro School Adds Former Injured Hockey Player to Coaching Staff
Courtesy Bishop Feehan Hockey/Twitter
ATTLEBORO — A former Bishop Feehan High School hockey player who suffered a serious spinal injury earlier this year has joined the coaching staff at the Attleboro school, the team announced Thursday on Twitter.
A.J. Quetta is taking on the role of assistant coach for his former Division 1 varsity team.
The North Providence resident was a three-year varsity hockey player who graduated from Bishop Feehan in June.
He injured his spine after hitting the boards headfirst during a Jan. 26 hockey game in Springfield.
In the announcement, the team tweeted, "He's a tremendous individual and his presence in the rink will be a driving force for our boys in their quest" for the state title.
Quetta will work with the team's forwards, help break down practice and game film for the team, and also assist with brand building and communications, officials stated.
The Best of the Worst: La Salette Shrine's Festival of Lights Reviews
There is a reason that hundreds of people keep going back to Attleboro's popular La Salette Festival of Lights year after year. But not everything in life can be great all the time and some La Salette visitor experiences are no different. Here are the best of the worst comments from various review sites on the famed Festival of Lights.
Light Up SouthCoast 2021: Holiday Light Displays Across the SouthCoast
Across the SouthCoast, homeowners are putting in the elbow grease to make sure their home shines the brightest. These light displays are a surefire way to bring holiday cheer to anyone. Make a plan to see them all!
More From WBSM-AM/AM 1420