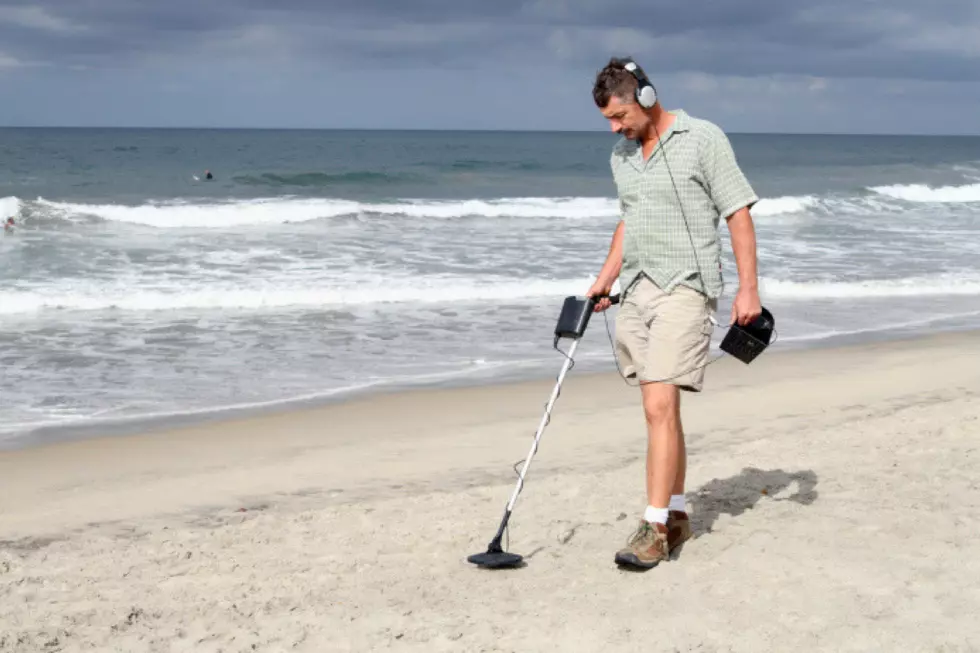 Wondrous Things Found Washed Up on the Beach [PHIL-OSOPHY]
Deborah Cheramie via ThinkStock
After striking up a casual conversation with a friend about what he discovered on a local beach, it inspired me to write this and ask you, what's the most surprising thing you've found washed up on the beach?
Between us, I wasn't too impressed about his discovering a shark's tooth, until he explained that most of the shark teeth found are millions of years old.
Locally, everything from undischarged bombs to a veteran's dog tags unearthed and reunited to the owner's family have been reported. My finds aren't very sexy: smooth, colored sea glass and some neat-looking drift wood. But I haven't been lucky enough to spot a yellow rubber ducky from the 92,000 that broke free from a cargo ship in 1992, or a chunk of ambergris, highly valuable whale vomit used to make perfume.
One guy on West Island, using a metal detector, told me he found a diamond ring worth $10,000 buried in the sand. Among all the tons of stuff that splashes on the beach, occasionally some fascinating, old, rare and valuable things are spotted.
Tell us about the most surprising thing you've found washed up on the beach on our Facebook page. Describe it, and where and when you found it, and if you have any questions about it.
Phil Paleologos is the host of The Phil Paleologos Show on 1420 WBSM New Bedford. He can be heard weekdays from 6 a.m. to 10 a.m. Contact him at phil@wbsm.com and follow him on Twitter @PhilPaleologos. The opinions expressed in this commentary are solely those of the author. 
More From WBSM-AM/AM 1420