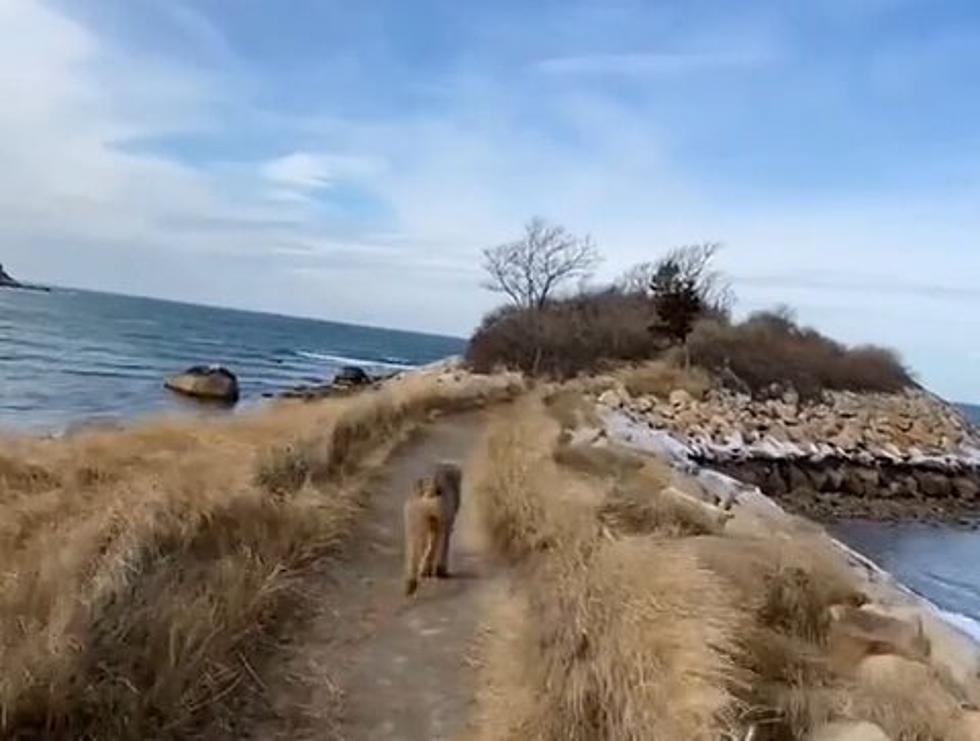 Falmouth's Hidden Gem Boasts Incredible Ocean Views
@capeclasp via TikTok
Have you seen the views from this incredible point on Cape Cod, which some argue is the area's most underrated spot?
Known as The Knob and situated just off of Falmouth, this little peninsula is the perfect place to take in awe-inspiring sunsets or just enjoy a warm, sunny day. Though small in size, The Knob has something for every kind of beach lover, from rocky terrain to sandy patches, and the short trail to get to the tip of The Knob allows visitors to walk peacefully, with Quissett Harbor on one side and Buzzards Bay on the other. Pretty neat, right?
It also boasts not one, not two, but three beaches, all of which have very different personalities, according to the Buzzards Bay Coalition. Little Sandy Beach is the first beach visitors will come across on The Knob, where kids often swim and search for hermit crabs. Fisherman's Beach is a great spot to check out at low tide, as it offers the chance to see a ton of oyster shells around that time. Finally, Crescent Beach, located on the Buzzards Bay side of The Knob's trail, seems a lot rougher, and where you'll often find crashing waves.
On its website, the Buzzards Bay Coalition notes that The Knob is managed by Salt Pond Areas Bird Sanctuaries, and smartly, the large boulders lining the sides of the narrow peninsula are there for good reason; to shield the land from erosion and keep it in great shape for visitors for the many years to come.
Although it's right across Buzzards Bay, the trip to Falmouth and The Knob involves a little more of a swoop up north. In total, though, the trip from New Bedford to The Knob takes about 50 minutes, and makes for the perfect family day trip or romantic sunset date with your boo.
Harsh Realities About New England Beaches
Everyone loves a day at the beach and on the SouthCoast, the waterfront is everywhere. But the sand and sun people usually picture in their heads is not always the reality in New England.
Check Out This Tiny House in the Trees
Put an end to the great tiny house vs. treehouse getaway debate with a stay at this
South Kingstown Airbnb
that combines the best of both worlds.
Massachusetts' 10 Smallest Towns (By Population)
Massachusetts is known for its quaint small towns, but just how small is small? You may be surprised to find out just how sparsely populated some towns are in the Commonwealth.
More From WBSM-AM/AM 1420