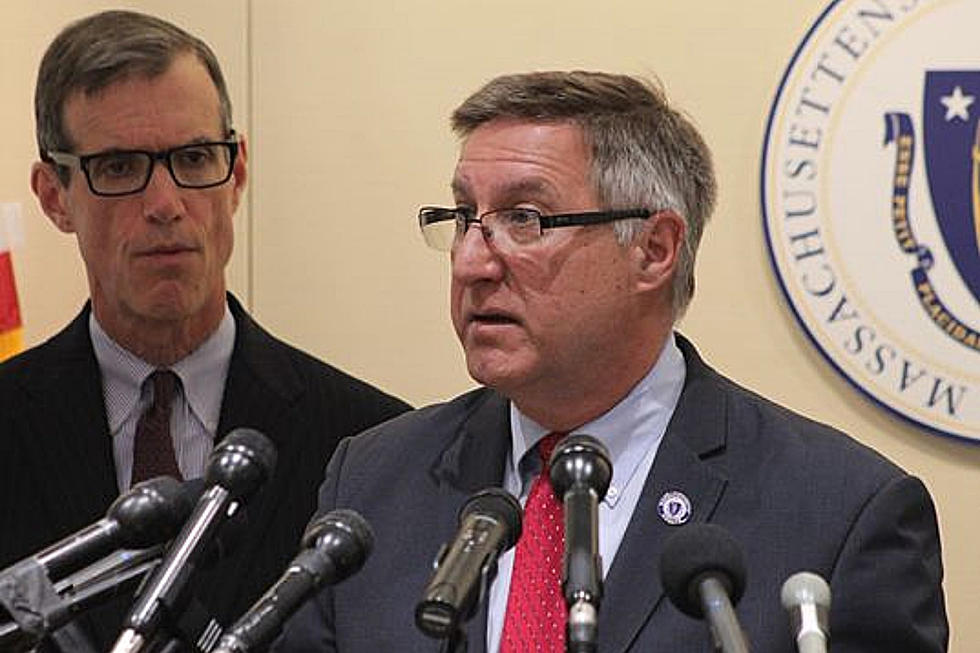 Westport's Senator Rodrigues Is Spot-On [PHIL-OSOPHY]
State House News Service
Westport State Senator Michael J. Rodrigues, Chairman of the Senate Committee on Ways and Means, appeared on 1420 WBSM on Wednesday as a guest of host Brian Thomas. He was making the case that Massachusetts public schools should teach our student scholars everything about Auschwitz, the Holocaust and genocide in his bill S. 327.
Many of you reading this have some kind of connection to genocide, through your ancestors who were murdered.
Philosopher George Santayana said, "Those who do not learn history are doomed to repeat it." Not teaching our younger generations about the Holocaust makes us morally contemptible for not doing everything possible so that this never happens again.
When we remember the murders of 9/11, you can't be indifferent to the catchphrase, "We Will Never Forget." Nearly six million Jews were senselessly killed off and sent to the gas chambers during the Holocaust, while the world watched.
In 2021, if people everywhere allow hatred to increase, history will repeat itself. It's important for our young ones to be taught the facts and the whole story of the Holocaust; however, I can't emphasize enough how important it is to also teach the spot-on true meaning behind those facts.
If we're taking a vote here, record me in support of S. 327.
Phil Paleologos is the host of The Phil Paleologos Show on 1420 WBSM New Bedford. He can be heard weekdays from 6 a.m. to 10 a.m. Contact him at phil@wbsm.com and follow him on Twitter @PhilPaleologos. The opinions expressed in this commentary are solely those of the author.
LOOK: 50 essential civil rights speeches
Many of the speakers had a lifetime commitment to human rights, but one tried to silence an activist lobbying for voting rights, before later signing off on major civil rights legislation. Several fought for freedom for more than one oppressed group.
Keep reading to discover 50 essential civil rights speeches.
More From WBSM-AM/AM 1420