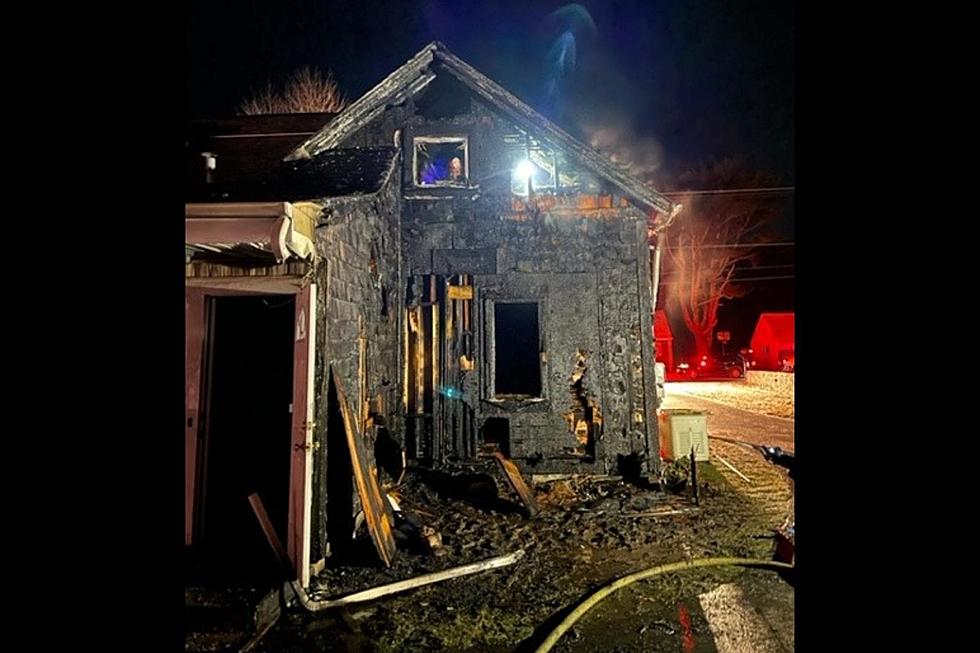 Westport Firefighters Save Family Dog in Early-Morning Structure Fire
Courtesy Westport Fire Department
Westport firefighters were able to save the life of a family dog as they battled their second structure fire in a week.
Firefighters responded to a two-story home on fire on Sanford Road at about 1:30 a.m. Sunday morning. According to Deputy Chief Dan Baldwin, firefighters arrived to find heavy smoke and fire coming from the rear of the home on both the first and second floors.
Alerted by smoke detectors to the fire, all residents had evacuated the home, except for the family's golden retriever, which the residents said they believed was still on the second floor.
Firefighters knocked down the bulk of the fire from outside before heading inside to search for the dog. The dog was found on the second floor, semi-conscious, and firefighters carried the dog out to the backyard where it was administered oxygen from a special mask designed for animals.
"Within minutes, the dog became more alert and was soon able to stand on all fours," Baldwin said. "The dog appeared to be recovering quickly, however as a precaution the owners took him to the vet for further observation. We expect he will make a full recovery."
The home suffered significant smoke, water, and fire damage, Baldwin said. There were no injuries.
Fire investigators believe a heat lamp being used to prevent pipes from freezing may
have contributed to the cause.
Last week, Westport firefighters responded to a wood stove-related fire, the third such fire in the past few weeks.
Where Do Golden Retrievers Rank Among the World's Smartest Dog Breeds?
Does your loyal pup's breed make the list? Read on to see if you'll be bragging to the neighbors about your dog's intellectual prowess the next time you take your fur baby out for a walk. Don't worry: Even if your dog's breed doesn't land on the list, that doesn't mean he's not a good boy--some traits simply can't be measured.
More From WBSM-AM/AM 1420