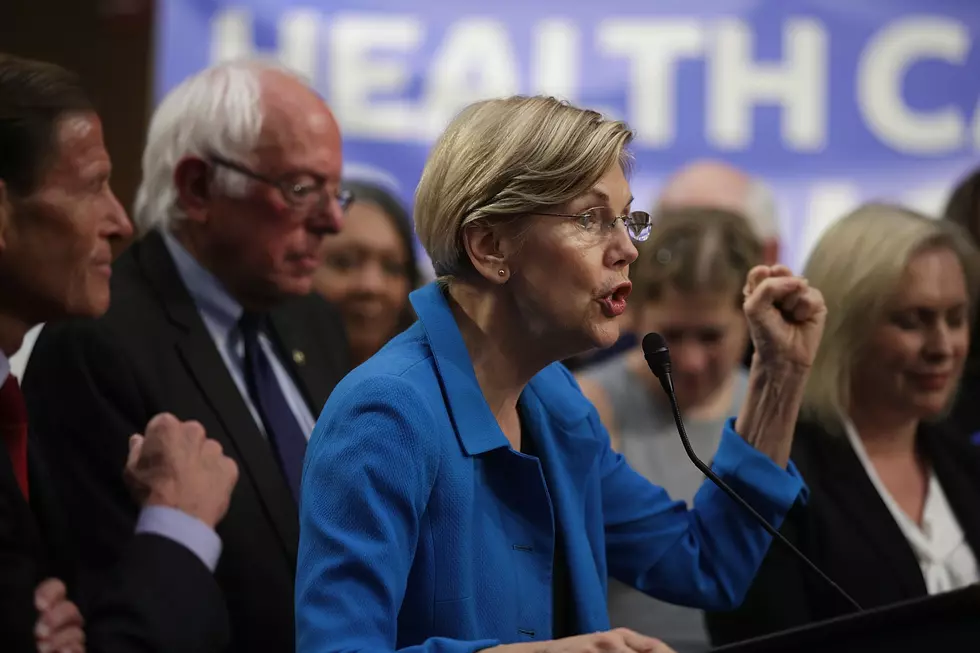 Warren Must Decide [OPINION]
Getty Images
Elizabeth Warren has got to decide what is more important to her, serving Massachusetts in the U.S. Senate or seeking the presidency. Warren cannot devote the time and energy required to being a full-time senator while also seeking the Democrat nomination for president on a full-time basis.
If Warren were halfway through or deep into a six-year term and decided to make a run for the White House, that would be different. But she is asking voters to re-elect her and would hit the campaign trail before she is even sworn into another term. That would leave Massachusetts with only half of its Senate delegation.
I understand Warren's desire to run for president. But to ask voters to re-elect her and then leave them high and dry is irresponsible and selfish. Warren is concerned only with her interests.
Think about it. Warren asks you to elect her to the Senate on November 6, and then puts the job on hold for two years while she auditions for another position. Should she not be successful in 2020, she has the Senate job to fall back on. Should she win, we're left with a special election to fill a seat left largely vacant for two years.
Warren would like to keep the Senate job as insurance just in case she bombs in 2020.
The people of Massachusetts deserve better. Elizabeth Warren must decide whether she wants to be a senator or president, and put all of her energies into whatever it is she decides to do. Voters need to know that whoever is elected to the Senate on November 6 is prepared to tackle the people's business, and not leave them high and dry.
If Warren refuses to make the decision on her own, voters must make it for her in November.
Barry Richard is the host of The Barry Richard Show on 1420 WBSM New Bedford. He can be heard weekdays from noon to 3 p.m. Contact him at barry@wbsm.com and follow him on Twitter @BarryJRichard58. The opinions expressed in this commentary are solely those of the author.
More From WBSM-AM/AM 1420