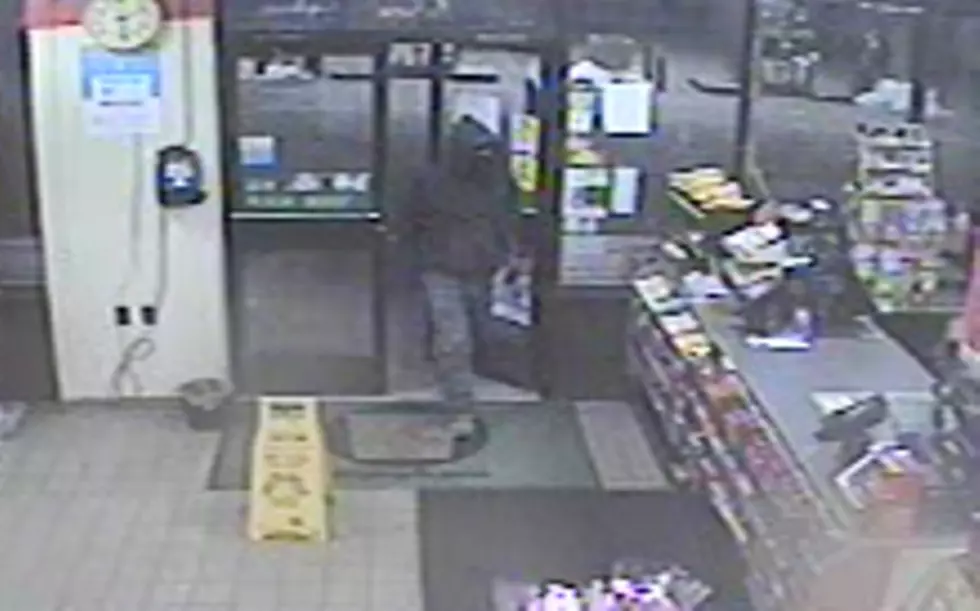 Wareham 7-11 Robbed At Knifepoint
Credit: Wareham Police
Wareham Police are investigating after a convenience store was robbed at knifepoint.
Police Chief Kevin Walsh says that at approximately 2:30 a.m. Friday a man holding a knife entered the 7-11 store on Cranberry Highway.
The clerk told police the suspect removed the cash drawer and fled toward Redbrook Road after obtaining an undetermined amount of cash.
Walsh says the suspect was described as a thin white male appearing to be in his 20's, approximately 5'7" to 5'9" tall, wearing a black hooded top, blue jeans and white sneakers.
It was also reported that his face was covered at that he was wearing purple or dark blue gloves.
A K-9 unit and other officers searched for the suspect but were unsuccessful.
Anyone with information regarding this incident is urged to call the Wareham Police Department Detective Division at (508) 295-1206.
Information can also be proved by utilizing the Text-A-Tip app feature, which can be accessed here, or by calling the anonymous tip line at (508) 291-2300.
More From WBSM-AM/AM 1420