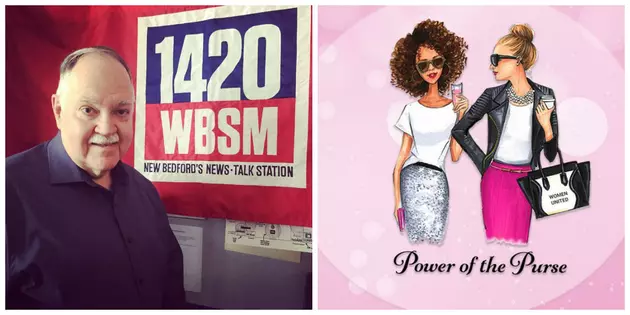 Townsquare Sunday: Power of the Purse
TSM
Jim Phillips sits down with Victoria Grasela of the United Way of Greater New Bedford to discuss their upcoming "Power of the Purse" event
The United Way of Greater New Bedford is planning a fund-raiser to bolster its Women United group in New Bedford. The fund-raiser is called "Power of The Purse" and the money raised will go toward early childhood development and literacy programs in the area.  The event will be held April 25 at the New Bedford Whaling Museum.
Organizers say the fund-raiser will include "a fabulous auction of purses and more."  The United Way's Director of Marketing, Victoria Grasela will join WBSM's Jim Phillips on Townsquare Sunday this week to discuss the Women's Group, its goals, and how you can take part in the Power of The Purse fund-raiser.
Townsquare Sunday with Jim Phillips can be heard each Sunday at 6 a.m. on WBSM 1420 and WBSM.com. Townsquare Sunday is a weekly public affairs program highlighting non-profits and community organizations in the Greater New Bedford area. 
More From WBSM-AM/AM 1420