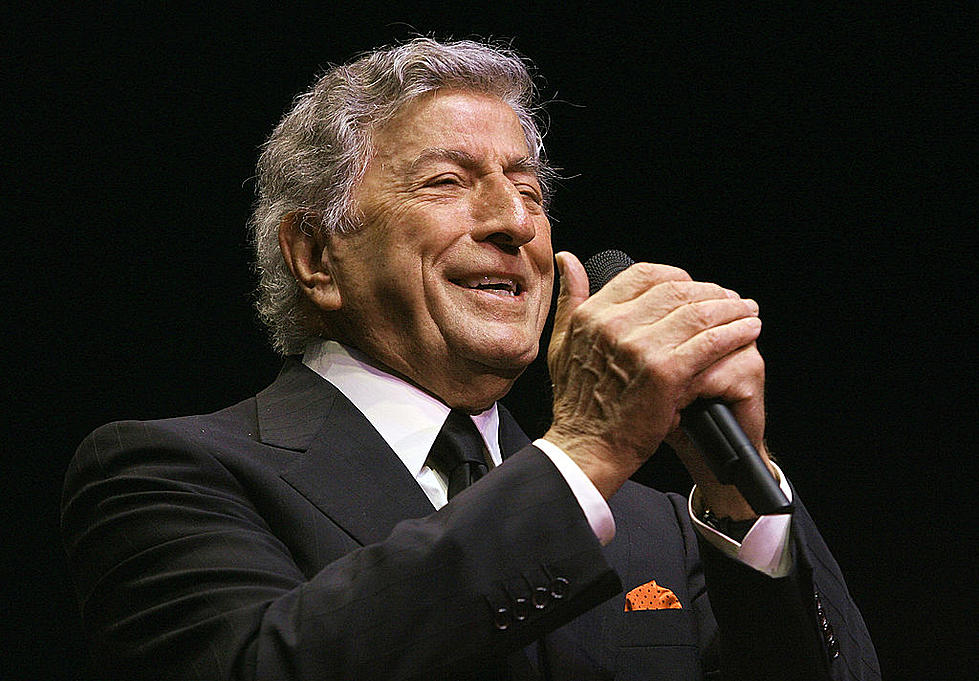 Tony Bennett's Unannounced First Newport Jazz Festival Appearance
Getty Images
Tony Bennett's recent death was hardly unexpected – he was 96 years old and in declining health – but still, it hit like a ton of bricks to adoring fans and casual observers of Mr. Bennett over his more than 80 years as a performer.
Bennett, born Anthony Dominick Benedetto on August 3, 1926, in Queens, New York was a staunch Democrat, a party activist and an early comer to the American Civil Rights Movement.
Diagnosed with Alzheimer's Disease in 2016, Tony Bennett died in New York City on July 21, 2023.
Bennett was drafted into World War II in 1944 and saw action as a rifleman on the frontlines in France and Germany as part of the 255th Infantry Regiment of the 63rd Infantry Division.
Returning home after the war, Bennett launched a recording career in the 1950s, hitting big with songs such as "Because of You," "Cold, Cold Heart" and "Rags to Riches."
Bennett's recording of "I Left My Heart in San Francisco" in 1962 would make him a star. It would become his signature song.
Married three times, most recently to Susan Crow in 2007, Bennett had four children: Danny Bennett, Antonia Bennett, Dae Bennett and Joanna Bennett.
Bennett performed worldwide, earning accolades and winning almost every major award. Twelve of the 14 Grammy Awards Bennett won were after he turned 60.
Bennett was no stranger to Massachusetts and Rhode Island, having played in both states many times. I saw him first at the Warwick Musical Theater in Warwick, Rhode Island and later at Tanglewood in Lenox, Massachusetts.
Bennett played at the Newport Jazz Festival several times. His first appearance was in 1966 – and he wasn't even on the bill. The New York Times reported Bennett "dropped in as a surprise guest during an afternoon outdoor program by Woody Herman's orchestra."
According to setlist.fm, Bennett performed six songs that day, including "The Shadow of Your Smile," "Keep Smiling at Trouble (Trouble's a Bubble)," "Georgia Rose," "The Moment of Truth," "I Left My Heart in San Francisco" and "The Trolley Song."
Bennett didn't do the Newport Jazz Festival again until 1976 when he appeared with the Bill Evans Trio. Though still called the Newport Jazz Festival, the event was held in New York that year where it was staged for several years before returning to Newport.
Tony Bennett's last performance at the Newport Jazz Festival was in August 2002.
Tony Bennett Dead at 96
Musical icon Tony Bennett died on Friday at the age of 96.
More From WBSM-AM/AM 1420