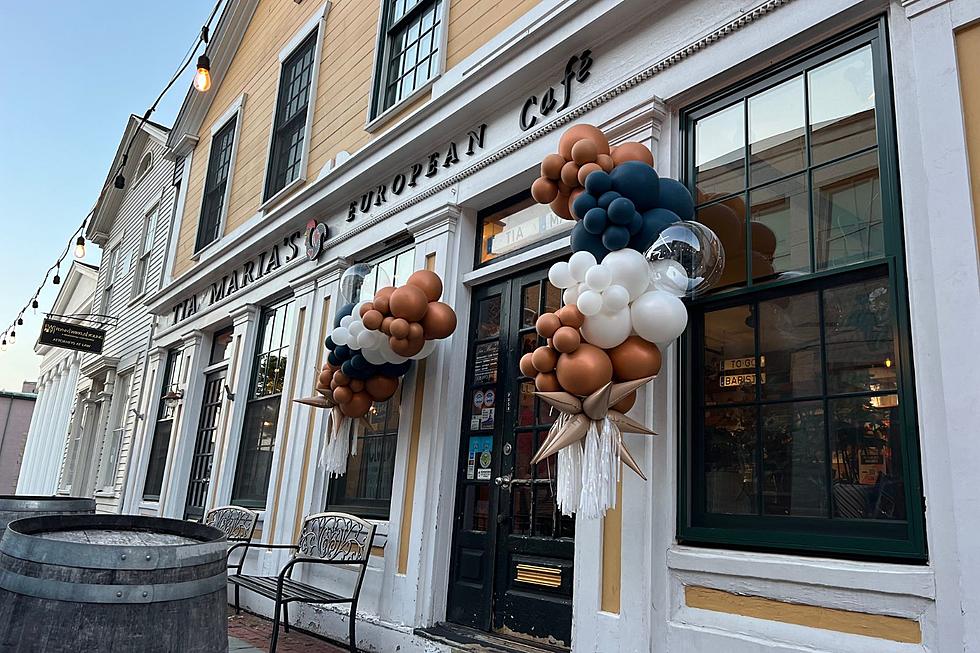 'Hard to Believe': Tia Maria's European Cafe Celebrates 10 Years in New Bedford
Gazelle/Townsquare Media
Cheers to 10 years as one of New Bedford's most popular Portuguese restaurants hits a major milestone.
Sitting quaintly alongside North Water Street's cobblestones is Tia Maria's European Cafe. The aroma of savory Portuguese food, as authentic as it gets, fills your nostrils the moment you walk through the door and the fresh coffee is always brewing.
If Cheers were real and a restaurant rather than a bar, Tia's would be it. The baristas know your coffee order before you can say a word, you're welcomed the moment you step inside and the owners take pride in stepping away from the kitchen for a moment just to say hello. It's the little things that make the business the star it has been for 10 years.
On Sunday, Sept. 3, owners Jessica and Ryan Arruda had a private party with close family and friends to honor the achievement with food, drinks, cake, and entertainment.
"Sunday was great," Jessica Arruda said. "It was nice to have our family and friends come together that have supported us throughout the years to celebrate this milestone. This restaurant was my first baby. The days are long but the years go by fast. It's hard to believe that it's been 10 years, even though some days it feels like I'm still in infancy, just getting started as the new kid on the block. Other days we're like 'We got this, we've done it all.' We've pivoted, adapted to change accordingly, and constantly growing and always looking for the best way to improve."
For anyone who has yet to try Tia Maria's, it's not your standard breakfast place. Here you'll see more Portuguese-infused dishes you won't find at most other local establishments.
"Don't expect plain-Jane pancakes," Jessica said. "We invite you to try something new for breakfast. Explore the menu and our specials like a bifana or cacoila omelet with hot peppers or a tosta mista, a very simple ham and cheese sandwich you would find only in Portugal."
Whatever you decide on, make sure to congratulate the Arrudas and the rest of their loyal staff, some of whom have been here since the first chapter.
Feel Better With These SouthCoast Hangover Cures
From breakfast to dinner, these SouthCoast restaurants know how to soothe the aching soul and stomach after a night of drinking. Whether you're recovering from a rager or a "quiet" night out that got out of hand, we've got you covered. Eat up and feel better.
Best Foods to Eat When You Want to Beat the Heat
They say "you are what you eat" and in the summer time that also means you feel what you eat. So when you want to feel cool on a hot, summer's day, what you feed yourself can actually help.
These are some of the best foods for keeping cool when the temperatures are on the rise.
20 SouthCoast Massachusetts and Rhode Island Dishes That Deserve to Be Featured on the Food Network
Take a dive into the freshest seafood dishes, Italian specialties, Portuguese favorites and much more for these signature SouthCoast dishes that are so good, they deserve to be featured on the Food Network.
More From WBSM-AM/AM 1420