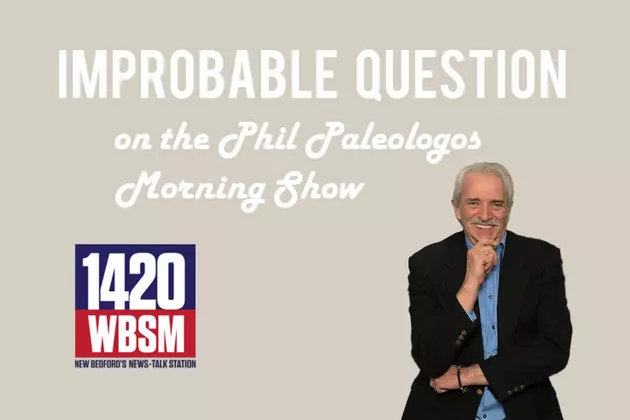 The Improbable Questions This Week
Improbable Question
In case you missed one or two, here's a list, just for you! This is the full list from 9/24/18 to 9/28/18.
1

QUESTION: 1/3 of employees would be willing to take a pay cut in exchange for what?

ANSWER: A four-day work week

2

QUESTION: Doing what actually makes you feel better?

3

QUESTION: The average couple does what 4-5 times a year with friends?

5

QUESTION: What is the Number 1 thing that people between the ages of 25 and 35 are saving for?
More From WBSM-AM/AM 1420