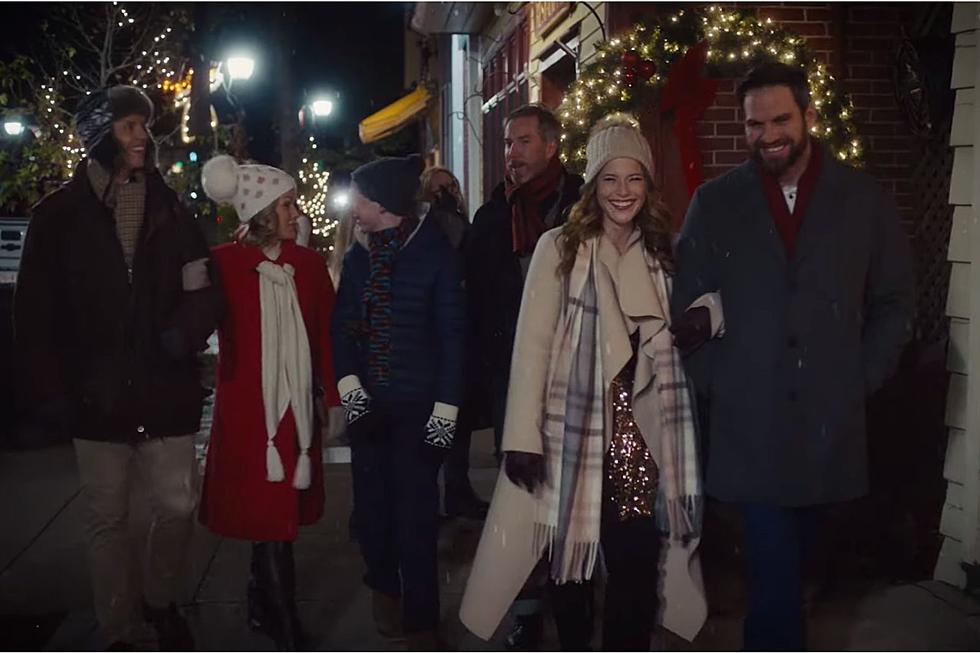 Cape Cod Bursting With Holiday Spirit for 'A Cape Cod Christmas' Premiere
Nicely Entertainment via YouTube
A holiday love story in Falmouth that combines art, love, and family premieres on the small screen Thursday on AMC+. A Cape Cod Christmas will give you a glimpse of the Cape around the holiday season as director John Stimpson debuts his romantic movie fit for Hallmark.
A Cape Cod Christmas has all the ingredients for a wholesome holiday movie with a backdrop that feels like home for the SouthCoast. When a children's author hosts one last Christmas dinner with her disagreeable siblings before they sell the family house, she reunites with her childhood sweetheart who helps her find a way to keep the home she loves so dearly.
The film stars Katie Leclerc, Brent Bailey, and Massachusetts native Cindy Lentol. Lentol told WCVB that starring in a Christmas movie was dream come true.
Flashes of the island appear in the official trailer, a sign that Stimpson didn't forget to show off the Cape's beauty during this love story.
Stimpson told the Cape Cod Times, "I've spent so many years in that area and…we spend summers down there and it's such a special place for….I wanted to show it off in a holiday kind of way."
Filming for the movie started last season, and with its official debut tonight, the stars have returned to town to participate in Sunday's 58th Annual Falmouth Christmas Parade. The parade will wind down Main Street, where many of the scenes were shot for the film.
A Cape Cod Christmas premieres tonight on AMC+ for subscribers and will be available to stream through January 15.
All The Epic Holiday Light Displays Brightening SouthCoast Businesses and Beyond
It's not just your neighbors decorating for the holidays anymore. Local zoos, theme parks and other big businesses are getting in the holiday light display game as well, and there are some amazing sites to be seen across Massachusetts and Rhode Island this season – some without even getting out of your car.
More From WBSM-AM/AM 1420