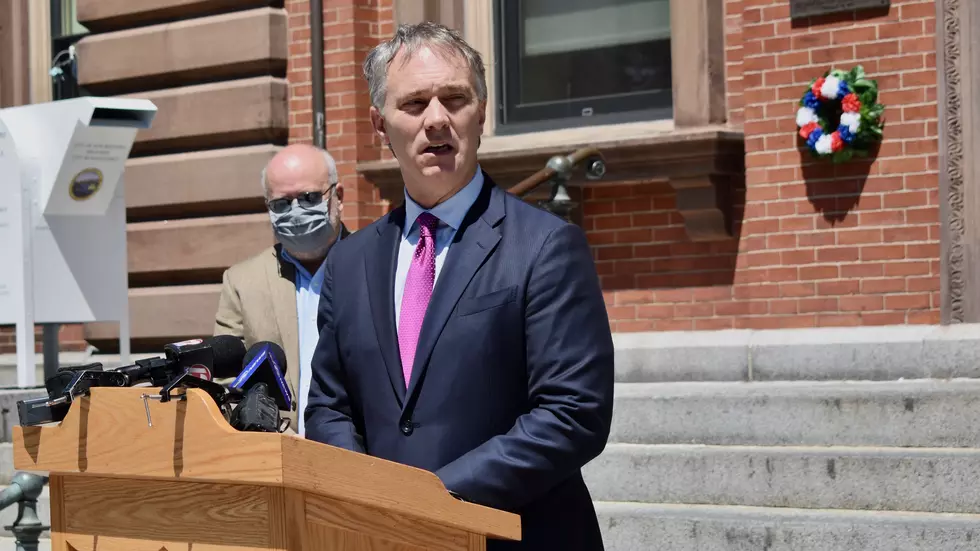 New Bedford Mayor Decides Against Run for State AG Office
Mary Serreze/Townsquare Media
NEW BEDFORD — New Bedford Mayor Jon Mitchell has decided against running for state Attorney General.
After previously stating he was considering the possibility, the mayor wrote in a Friday morning statement, "I'm honored by the calls I've received about this opportunity, but I believe that my focus must remain on New Bedford."
Later on Friday, he told WBSM's Phil Paleologos that despite "getting a lot of calls in the last two or three weeks" regarding the Attorney General position, ultimately he decided not to run.
"You're stuck with me, Phil," Mitchell joked.
The Attorney General role has opened up after current AG Maura Healey announced her candidacy for governor earlier this month, following the announcement from Gov. Charlie Baker that he and Lt. Gov. Karyn Polito would not seek a third term.
Mitchell hinted at his friendship with Healey but was not offering an endorsement of her for governor just yet, noting, "there is a strong connection there...but more to come on that."
Mitchell was previously an Assistant U.S. Attorney in Boston and a federal prosecutor in Washington, D.C.
A Harvard-educated lawyer, he also served as lead prosecutor for the task force investigating the whereabouts of notorious mob boss James "Whitey" Bulger.
He is also the first mayor in New Bedford's history to be elected to a four-year term.
Since his first election to the job in 2011, Mitchell has been re-elected four times and is the second longest-serving mayor in New Bedford history, behind Charles Ashley.
A Guide to New Bedford's Memorial Tanks and Cannons
New Bedford has a large assortment of military hardware scattered throughout the city to honor various veterans organizations. See them all listed here.
Check Out Some of New Bedford's Best Street Art
There have been many artists that have graced New Bedford with their creativity. Let's check out some of their work!
More From WBSM-AM/AM 1420