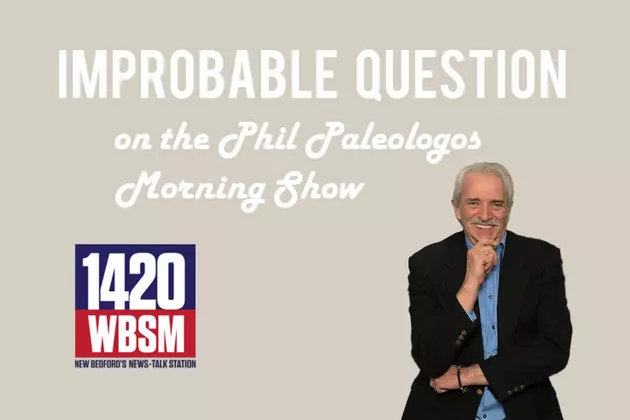 The Improbable Questions This Week
Improbable Question
In case you missed one or two, here's a list, just for you! This is the full list from 7/9/18 to 7/13/18.
1

QUESTION: According to a recent survey, liver is the most hated food. What is the second most hated food?

2

QUESTION: What was the number one name for a male dog in 2017?

4

QUESTION: What do 25% of us do when passing a cemetery?

5

QUESTION: Falling is the number 1 subject we dream about. What is number 2?
More From WBSM-AM/AM 1420