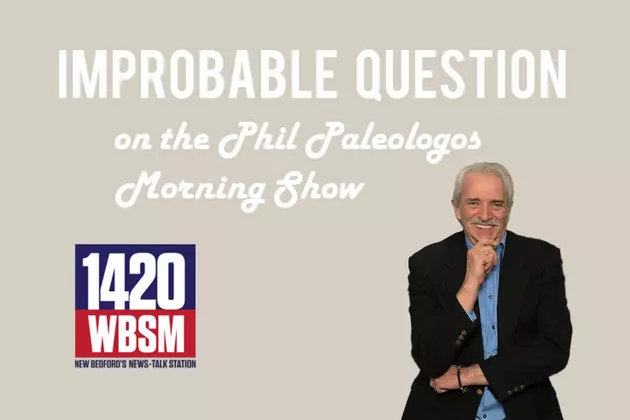 The Improbable Questions This Week
Improbable Question
In case you missed one or two, here's a list, just for you! This is the full list from 6/11/18 to 6/15/18.
1

QUESTION: Close to 33% of people say they'll never eat what?

2

QUESTION: 70% of adults say they had what as children?

4

QUESTION: 83% of Americans are afraid to do what?

ANSWER: Ride in a self-driving car.

5

QUESTION: 20% of us are addicted to eating what food item?
More From WBSM-AM/AM 1420