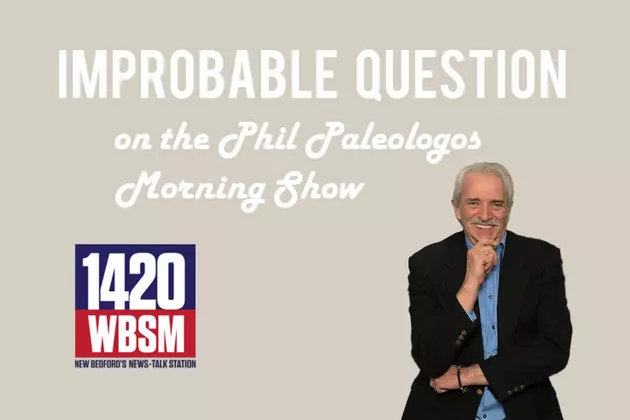 The Improbable Questions This Week
Improbable Question
In case you missed one or two, here's a list, just for you! This is the full list from 5/28/18 to 6/1/18.
1

Memorial Day. No question.

2

QUESTION: The majority of women agree that when a guy turns 30, he should stop doing what?

ANSWER: Wearing a hat backwards.

4

QUESTION: What is the number 1 food people like to eat, but NEVER for breakfast?
More From WBSM-AM/AM 1420