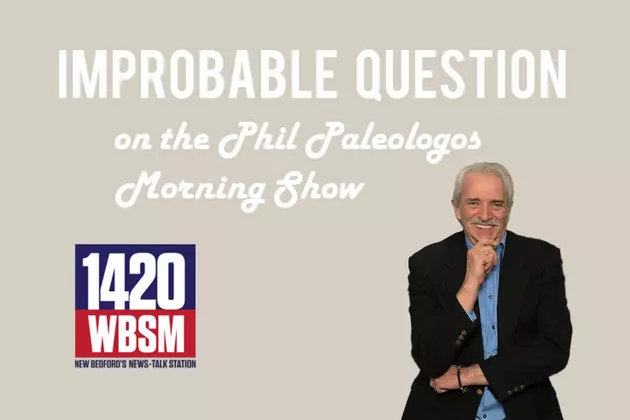 The Improbable Questions This Week
Improbable Question
In case you missed one or two, here's a list, just for you! This is the full list from 4/9/18 to 4/13/18.
1

QUESTION: The average American does what 60% more today than they did just 5 years ago?

2

QUESTION: Around 20% of women have called it quits with a guy because he had what?

3

QUESTION: About 25% of us never use what?

4

QUESTION: The average person spends anywhere from 9 to 20 minutes waiting for what?

5

QUESTION: What has been found to be accurate about 22% of the time?
More From WBSM-AM/AM 1420