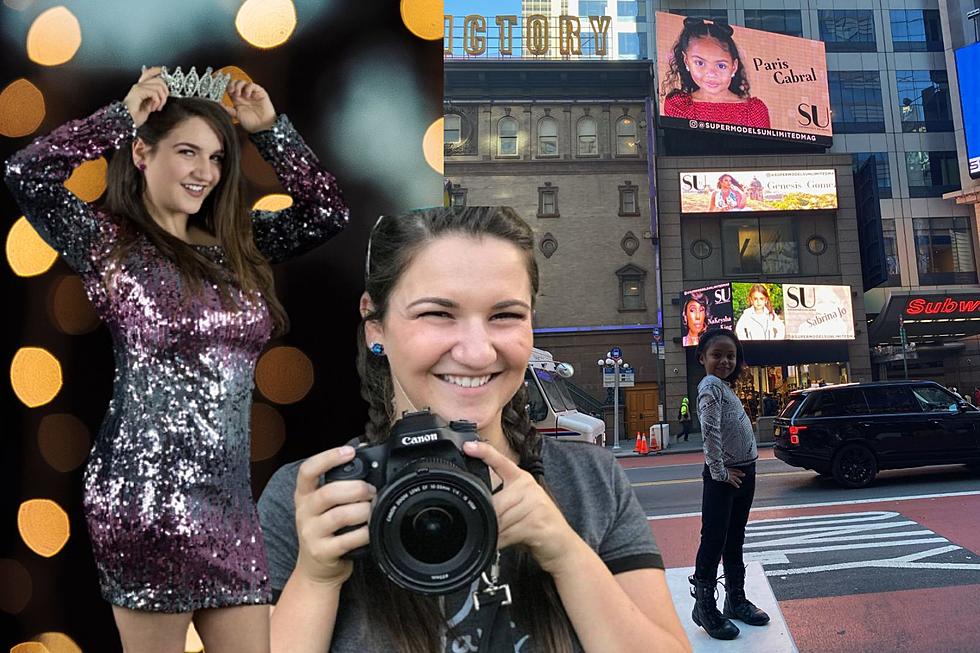 Swansea Photographer's Work Displayed in New York's Times Square
Courtesy of Kelsey Garcia and Sandra Lopes
Some pictures are worth a thousand words while others are simply priceless. For Kelsey Witzgall of Swansea, dreams came true and goals were crushed as a photo she took made its way into the limelight of New York City's Times Square.
Witzgall has been on a solid streak in the world of professional photography; this will be the third time her work was displayed proudly upon the citizens and tourists of Manhattan.
The very first time her photo lit up the LED display was among a collage of other artists around the world. The second time was for a headshot Garcia took of a girl named Fahenlly Argant, who like Witzgall is also from Massachusetts. Finally, her latest success stems once again from a headshot she took, this time of a five-year-old girl from New Bedford named Paris Cabral.
Every now and then. a fashion model magazine called Supermodels Unlimited would reach out to Witzgall to inform her that her work was chosen to be displayed in one of the busiest cities in the world.
"The models reached out to me to get their photos," Witzgall said. "They submitted them and if they were picked, I would receive a press release from the magazine."
For the past nine years, Witzgall has poured her life into her work as a photographer. April 5th will mark 10 years for K. Garcia Productions, Witzgall's photography business.
"It was my number one goal when I first started photography to get a photo in Times Square," Witzgall said. "Now that I have, my next goal is to photograph Miss Universe. I want to be the best pageant photographer there is, and everything I do is getting me another step closer to that."
Witzgall is primarily focused on pageant photography and weddings. She has also competed and took home the tiara at Ms. Rhode Island International 2018.
"They're (pageants) so exciting and empowering for young women," Witzgall said. "It's a great way to work on volunteer projects as well as networking and meeting new friends."
On top of her photography business, Witzgall is also publishing her very own pageant girl magazine called K.Garcia Girl that includes interviews with pageant judges and title holders to really help give exposure of pageants and break the stigma of pageant girls. This magazine is not published yet, but is planned to be released in Spring 2022.
"Photography has given me so many opportunities," Witzgall said. "From taking photos at Ms. America 2020 at Mohegan Sun, to that one time Flo Rida almost hit me in the face by accident, because he was talking with his hands a little too aggressively. No hate though, love you, Flo."
Witzgall has also worked alongside some big star celebrities including Marshmello, Sabrina Carpenter, Jesse McCartney, Jordan Fisher, and 21 Pilots – and she's only getting started.
Our Favorite Southcoast Photo Responses to "Tell Us Without Telling Us"
We asked and you answered with some of the most SouthCoast images we could ask for.
More From WBSM-AM/AM 1420