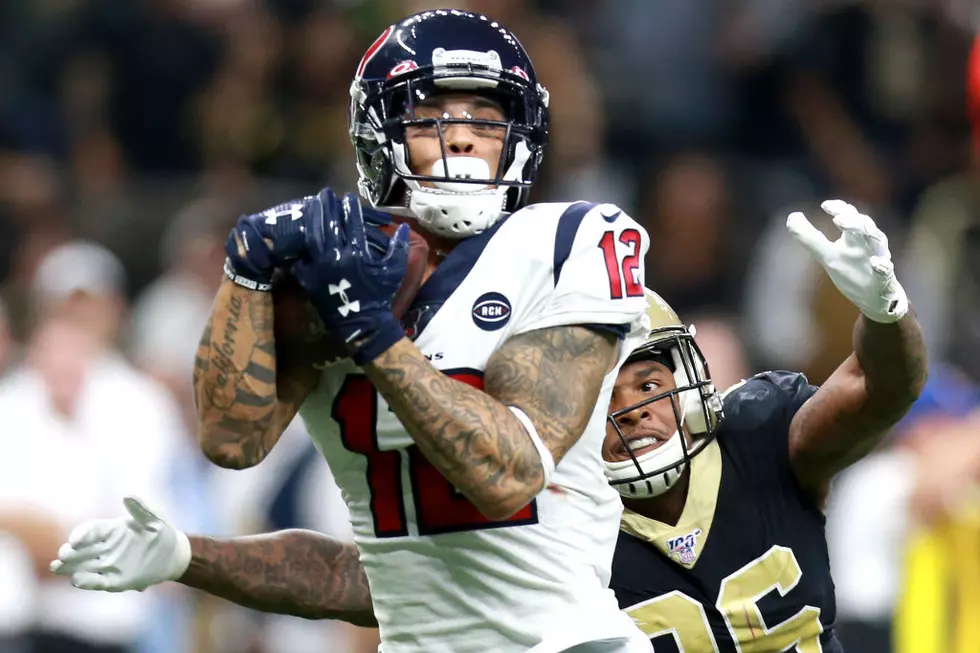 Stills Schools Kaepernick on Activism [OPINION]
Getty Images
Houston Texans wide receiver Kenny Stills has set out to improve relations between police and inner-city youth but he is not doing it from his knees. Stills, traded to the Texans from Miami in August, has already met with Houston Police Chief Art Acevedo to set his plan into motion.
Chief Acevedo says he and Stills met on Tuesday and he was impressed with the 27-year-old.
"He reached out to us...to meet about community policing," Acevdeo said. "How he can partner with the police dept to build trust with young people. He wants to start a program where they recognize a police officer of the month."
Acevedo tells the Houston Chronicle Still is "not out to condemn the police, he's not out to condemn good policing. He's out to lift up good policing, lift up good police officers, help bridge the gap between the police and the communities, and especially young people, but he also wants to make sure we have a culture of accountability."
Stills has taken a knee in support of Colin Kaepernick's approach to highlighting the struggles faced by inner-city kids but it doesn't matter. Stills is a man of action who understands that the cops are not the bad guys and that all sides benefit from open dialogue and not just demagoguery. And he is putting his time and money where his passion is.
I don't like that Kenny Stills has disrespected our flag and our country by kneeling during the anthem but he is delivering the goods off-field. Colin Kaepernick and his supporters need to get off of their knees and their high horses and join Stills in the streets.
Barry Richard is the host of The Barry Richard Show on 1420 WBSM New Bedford. He can be heard weekdays from noon to 3 p.m. Contact him at barry@wbsm.com and follow him on Twitter @BarryJRichard58. The opinions expressed in this commentary are solely those of the author.
More From WBSM-AM/AM 1420