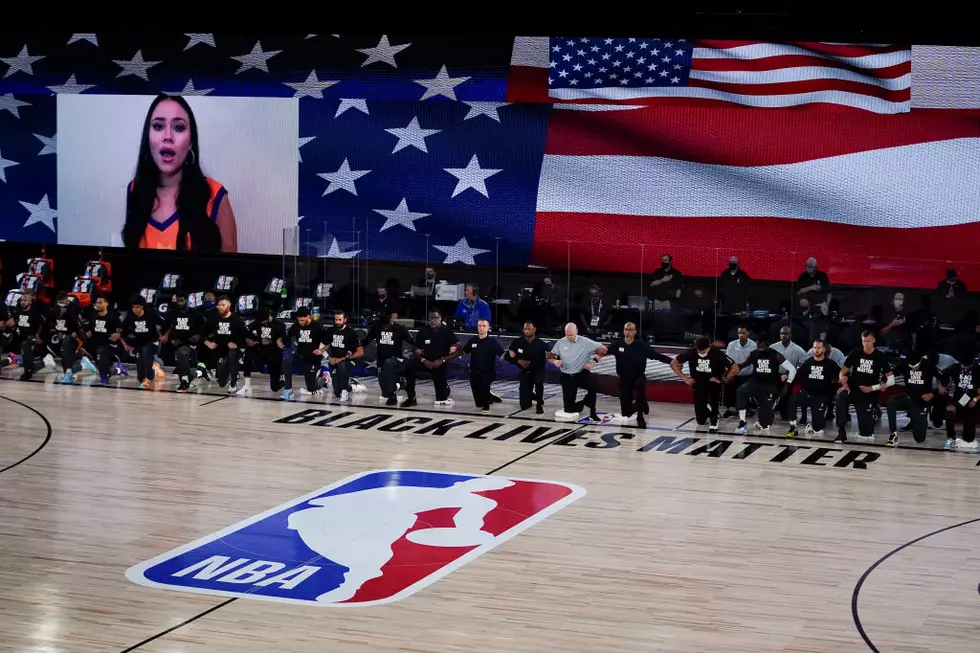 Fans Are Rejecting 'Woke' Athletes [OPINION]
Getty Images
National Basketball Association and Major League Baseball games broadcast on ESPN have seen some pretty low numbers in terms of viewership so far. People are tired of being hammered with political correctness and feel let down that the athletes they support are contributing to the mess. As a result, they are tuning out.
Outkick.com says viewer ratings for some NBA and MLB games opened low. The site says baseball on national television Friday night drew very little interest from fans:
MLB (Friday, July 31 ESPN)
Mets-Braves (4p) – 922K
Brewers-Cubs(7p) – 1.0M
Angels-As (10p) – 797K
Outkick says the NBA's opening night didn't fare much better:
NBA (Friday, July 31 ESPN)
Celtics-Bucks (6:30p) – 1.3M
Mavs-Rockets (9p)- 1.7M
Those who make the decisions for Major League Baseball and the National Basketball Association did not heed the warnings from viewers when the controversy in the National Football League over players kneeling for the national anthem and the presentation of the flag was simmering. The fan base didn't like it at all. Attendance at some stadiums suffered as a result.
Even sports fans who might agree that there are social inequities within our society do not want to be pounded over the head by high-priced athletes during their downtime. Sports, for many, provides an opportunity to escape the day-to-day rigors for a few hours. It's a chance to punch out of reality for a while.
When athletes and sports leagues encroach on that time, it robs us of an opportunity for a bit of escapism, forcing us to look elsewhere to find peace and enjoyment. Not only that, many Americans, regardless of what the athletes tell us, believe that kneeling during the national anthem is disrespectful and that it is about the flag and our veterans.
For some reason, the people of pro sports don't want to understand that they are offending their fan base. I just don't get it.
Barry Richard is the host of The Barry Richard Show on 1420 WBSM New Bedford. He can be heard weekdays from noon to 3 p.m. Contact him at barry@wbsm.com and follow him on Twitter @BarryJRichard58. The opinions expressed in this commentary are solely those of the author.
Enter your number to get our free mobile app
More From WBSM-AM/AM 1420