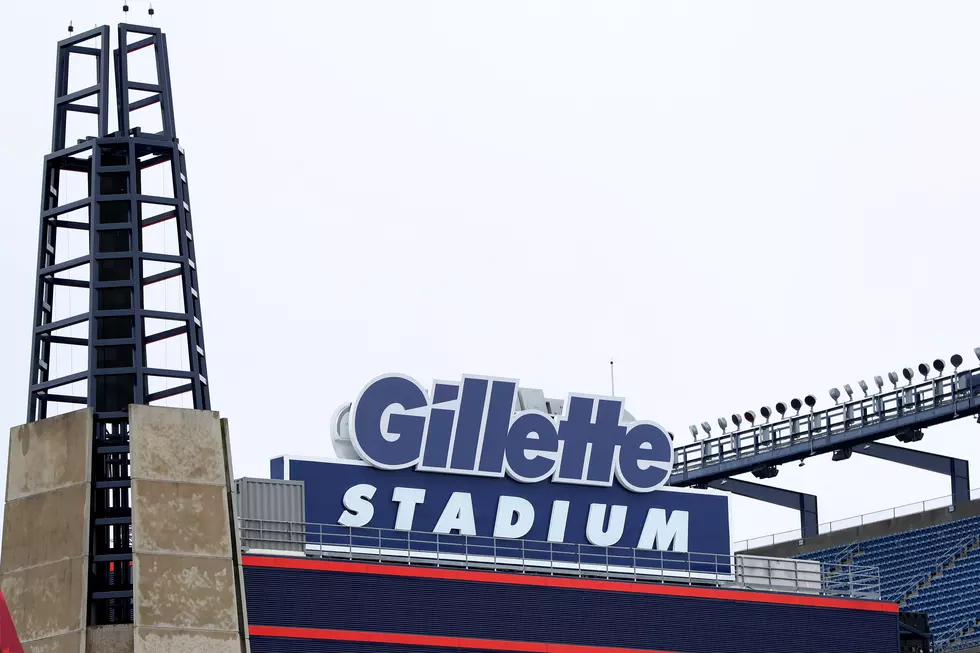 There Is No Joy in Mudville – or Foxboro [OPINION]
Getty Images
The New England Patriots will not make the playoffs for the first time in 11 seasons. The 6-8 Patriots were humbled by the 9-5 Dolphins in Miami on Sunday. Miami could snag a wildcard spot. The Patriots will snag an early tee time. Ah, the agony of defeat.
The Buffalo Bills have clinched the division title for the first time in 25 years. My friend, who is a Buffalo Bills fan, texted me from Florida last night to ask, "What the hell is going on in New England? The Patriots have won without Tom Brady before."
Yeah, but even when Brady wasn't playing, he was in the house. Or when he was serving a suspension for probably, possibly knowing about "deflate-gate," his spirit loomed large within the stadium.
While the Patriots were being squished by the fish on Sunday, Brady was leading his new team, the Tampa Bay Buccaneers, to an amazing, come-from-behind win over the Atlanta Falcons to go to 9-5 and in pursuit of a playoff spot.
It really is all over, isn't it?
We all knew the Brady era would end one day. It had to. So why was the Patriots organization so unprepared for this moment? The successes of this franchise are unprecedented. Is Patriot Nation destined to become just another dynasty in football history? Is this how it all ends?
Perhaps I am being a bit dramatic, but it is five days before Christmas, and the home team is already out of it. And no one in the front office seems to know what to do about it or care all that much.
One thing is for sure – there is no joy in Mudville. The mighty Patriots have struck out.
Barry Richard is the host of The Barry Richard Show on 1420 WBSM New Bedford. He can be heard weekdays from noon to 3 p.m. Contact him at barry@wbsm.com and follow him on Twitter @BarryJRichard58. The opinions expressed in this commentary are solely those of the author.
Enter your number to get our free mobile app
More From WBSM-AM/AM 1420