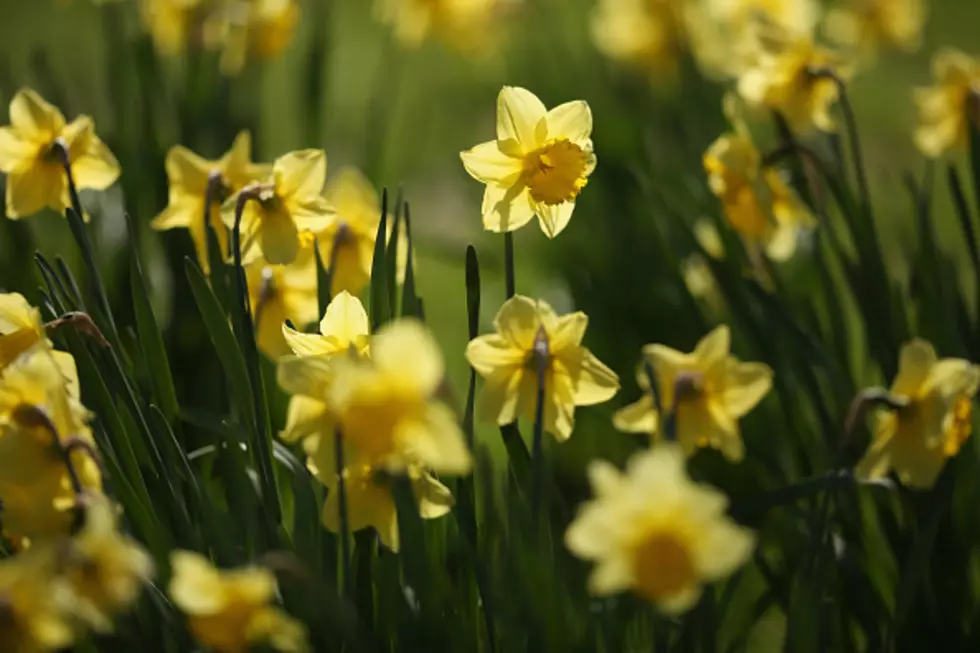 Dan Kitwood / Getty Images
For more ideas on what to do with your Significant Other this season, visit:
Johannes Simon / Getty Images

Johannes Simon / Getty Images

1

If you're 21+, enjoy an afternoon of wine tasting and live music with your significant other. There is one place located in North Dartmouth that hosts events on Sundays. Running Brook Vineyard is 100% local, with wine made from their own homegrown grapes.

2

What a great way to kick off Memorial Day Weekend! Local breweries come prepared with samples of their best crafts. Indulge in a Memorial Day menu. You can meet some of the zoo residents, from the furry to the scaly. Listen to the musical stylings of locals Rebecca Correia and Craig Demelo. It's all going down Friday, May 22nd, 5:30-8:00pm. Tickets go on sale on April 27th!

"A portion of the proceeds will benefit the continued growth of the Buttonwood Park Zoo's educational programs, ensuring that Southcoast families will always have a way to experience nature close to home."

3

If you can't make our "Red, White & Brew" event in May, be sure to keep June 13th open for "America on Tap!"

"America on Tap is coming to Roger Williams Park in Providence on Saturday, June 13h from 2:30PM to 6:00PM. This three hour premium event will showcase over 100 releases from some of America's best craft breweries and imports as well. Attendees will sample beers in an atmosphere filled with live music, delicious food available for purchase, and great vendors."

Dan Kitwood / Getty Images

Dan Kitwood / Getty Images

4

"Over 3 million daffodils of every color, shape, and size will bloom on Nantucket Island this spring. The Daffodil Festival has flower-filled shows, a Daffy Dog Parade, Children's Parade, Daffy Hat Pageant and its grand event, the Annual Antique Car Parade, featuring over 100 daffodil-bedecked antique cars. The parade ends with their daffodil tailgate picnic held on the lawns leading into the village, where choosing between lobster rolls on china, to BLT's in a box lunch will be the toughest decision you have to make this day. Everything but lunch is free."

For info call 508-228-1700

David McNew / Getty Images

David McNew / Getty Images

5

"Ever wanted to learn how to sail? Or sail specifically in Boston Harbor? Look no further – your chance is now. The Boston Sailing Center is once again offering free sailing trips to mark the official start of the local sailing season. Sailing trips along Boston's historic waterfront will be run by the center's award-winning teaching staff to introduce people of all ages to the exciting sport. A portion of proceeds will be donated to Save The Harbor/Save the Bay, a nonprofit agency working to protect and promote Boston Harbor as one of the region's great recreational resources. Reservations are first come, first served."

For info call 617-227-4198 or visit.

Dan Kitwood / Getty Images

Dan Kitwood / Getty Images

6

June 20, 2015 from 7-11 am

"Celebrate clean water at the Buzzards Bay Coalition's 22nd annual Buzzards Bay Swim! At this exciting South Coast event, you'll join more than 300 individuals, families and teams, ages 12-83, on this 1.2 mile swim across the calm, clean water from New Bedford to Fairhaven where enthusiastic fans and a breakfast celebration await you. This fully-supported event includes multiple starts for more accomplished swimmers and swimmers who prefer to have a safety kayak escort. Each swimmer is required to raise $150 minimum to support the education, conservation, research and advocacy programs of the Buzzards Bay Coalition. Whether you're a serious competitor or new to open-water swimming, you'll have a blast at the Buzzards Bay Swim!"

Register online NOW before fees go up in price!

Peter Macdiarmid / Getty Images

Peter Macdiarmid / Getty Images

7

After this relentless winter, it might be a good idea to just get outside for an hour or two. This "old fashioned" meal is actually very thoughtful and worth a shot. Pack his or her favorite dish to-go, and lay out a blanket to enjoy the fresh air. Grab an ice cream cone after, or just go for a walk. (Not a bad idea to bring sunscreen and bug spray).

8

This one lends itself to a romantic fire for two, or a big get together for a group date. Make it whatever you want it to be. Grab a blanket and a drink (alcoholic or otherwise) to just sit and hangout together.
More From WBSM-AM/AM 1420