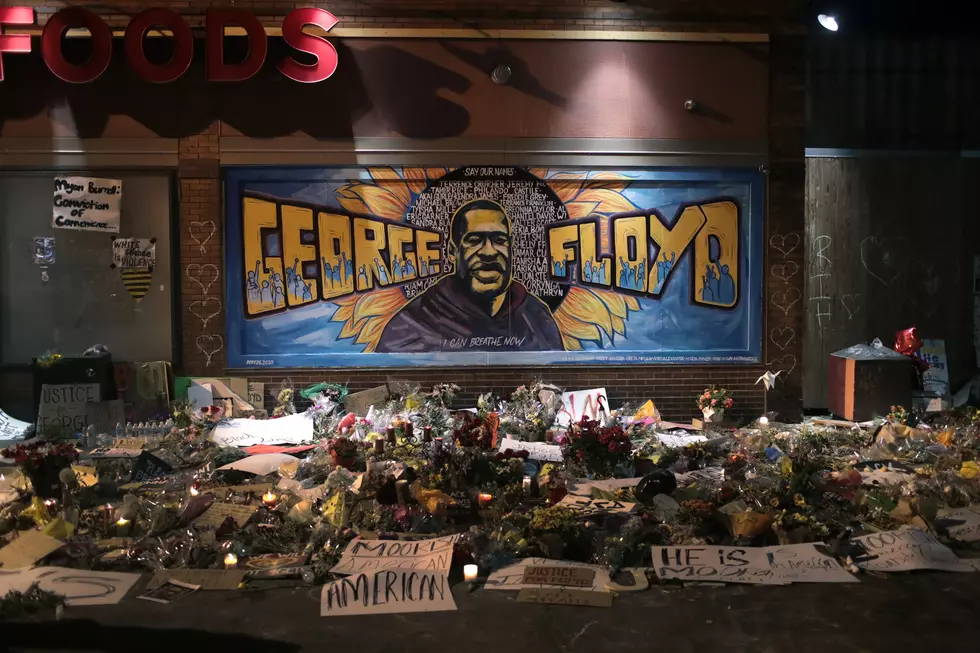 George Floyd's Friendship Wasn't by Accident [PHIL-OSOPHY]
Getty Images
One of the perks of owning a diner or restaurant is you get to know a lot of people personally.
The media has portrayed the late George Floyd in various ways, but Evangelos (Mike) Hatzistamoulos, who owns The Best Steak House in St. Paul, paints a word picture of a good friend, a loyal customer and an effervescent and cheery man with a heartwarming smile. The Greek restaurant proprietor said George Floyd was a kind gentleman who would be at his side, at the drop of a hat, if he called him for help.
Hatzistamoulos immigrated to the United States with his family 50 years ago, when he was 10 years old, from the same small island of Samos that my family comes from. I'm talking about a tiny dot in the eastern Aegean Sea, separated from Turkey by a mile of aqua blue waters. Both Pythagoras and Epicurus were born there. I'm purposely mentioning Samos because what's the likelihood that George Floyd, who has gained global recognition, would be friends with someone from our family's cradle?
Hatzistamoulos was overwhelmed with heartbreak and remorse over his friend's killing. His grief was deepened as protesters smashed the front windows of the business that was a favorite place for the person for whom they were making a stand. It's a strange irony.
Some say we don't meet people by accident, that they are meant to cross our paths for a reason. Either they change our life or we change theirs. Some who cross our paths will make an impression that touches many and lasts a lifetime. Make sure you tell them. Don't wait because you never know when it will be too late.
Phil Paleologos is the host of The Phil Paleologos Show on 1420 WBSM New Bedford. He can be heard weekdays from 6 a.m. to 10 a.m. Contact him at phil@wbsm.com and follow him on Twitter @PhilPaleologos. The opinions expressed in this commentary are solely those of the author.
Enter your number to get our free mobile app
More From WBSM-AM/AM 1420