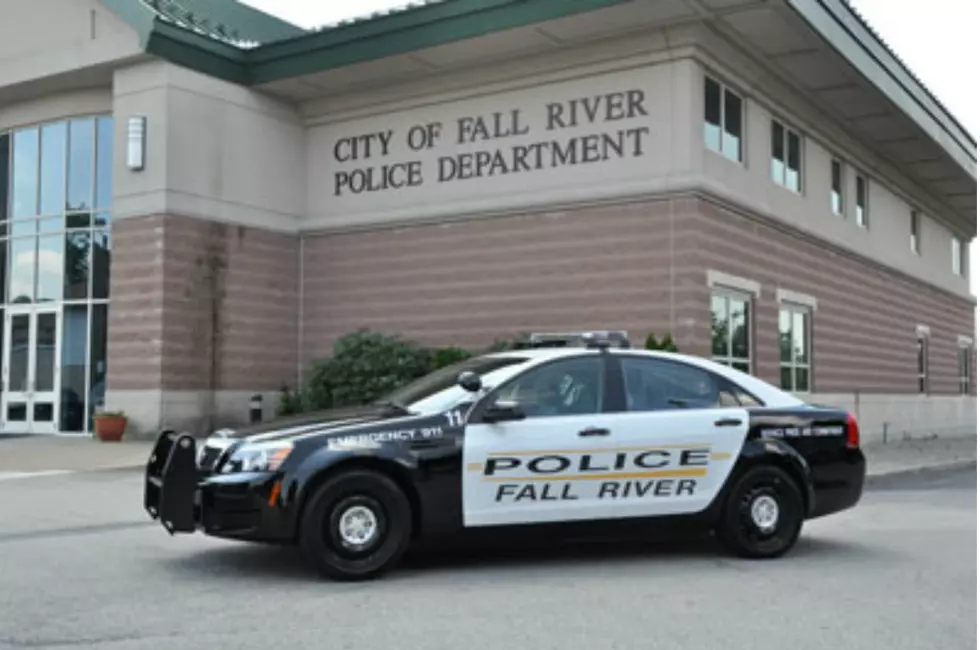 Fall River Police Department 'Regrets' Chauvin-Floyd Post
Courtesy Fall River Police
The Fall River Police Department says it regrets a post to its official department Facebook page that appeared to be "victim blaming" George Floyd and seemingly sympathetic to Derek Chauvin, the former Minneapolis police officer convicted Tuesday on all charges in Floyd's death.
The post in question was a repost from the Facebook page "Deputy Matt & Others Who Serve," and was itself a repost from a page entitled "Roberta's World" that read, "Chauvin immediately stood and calmly placed his hands behind his back. Imagine where we'd be had George done the same."
Although it was later removed, WBSM News obtained a screenshot of the post.
The post was apparently shared on the Fall River Police Department's official Facebook account at around 12:17 p.m., based on screenshots shared with WBSM News. At 1:13 p.m. – nearly an hour later – the FRPD posted the following:
"It is with regret that the Fall River Police Department's Facebook page was accessed by personnel who inadvertently re-posted an opinion that was meant for their own personal account. The posting in no way represents the opinion of the Chief of Police or the Fall River Police Department. We will continue our commitment toward transparency and building relationships with our community."
Commenters on the post were calling for more transparency from the police department on the matter, including if it was specifically an officer that had reposted the controversial post, and if any disciplinary actions would be handed down as a result.
WBSM News has reached out to Fall River Police inquiring about those questions as well as if the FRPD has a standing policy regarding what members of the department post on social media. We have not as yet received a reply, but will update this story if and when one is provided.
Fall River Mayor Paul Coogan issued the following statement via email Wednesday afternoon:
"The post shared to the Fall River Police Department Facebook page was disappointing, frustrating and unacceptable. While the Fall River Police Department is full of great men and women who care deeply for our community, there is no place in the FRPD for an opinion like that shared today. The post, despite being intended for a personal page, contains beliefs completely incompatible with my hopes for the Fall River Police Department. Chief Jeff Cardoza has been diligently working to change the culture of the Fall River Police Department and I will personally be following up with the Chief to address lingering opinions like those shared today. While I am saddened by the harm that the statement has caused, it has reminded us of the hard work we have yet to do to create transparent, strong relationships between the FRPD and our community."
Timeline: George Floyd's Death, Protests, Riots, Arrests, Chauvin Trial
It was late afternoon on Memorial Day, 2020 and many Minnesotans had observed the normally active weekend hunkered down because of the growing pandemic.
George Floyd drove to a grocery store in Minneapolis and bought some cigarettes. He was accused by employees of making the purchase with a counterfeit $20 bill and police were called. Floyd was still there in his vehicle when two officers arrived. About 10 minutes later, Chauvin and another officer showed up and the situation began to escalate. Chauvin began kneeling on Floyd's neck as he was facedown on the street. Despite repeated pleas from Floyd and a growing crowd of bystanders to remove his knee, Chauvin continued as if frozen in position with no facial expression.
After more than 8 minutes, Chauvin finally stood up and Floyd had become unresponsive. An ambulance was called and a short while later, it was reported Floyd was dead.
A video of the incident slowly spread on social media around the state, the country and the world. Viewers literally watched a man slowly die, repeating "I can't breathe."
The now historic response began the following day.
More From WBSM-AM/AM 1420