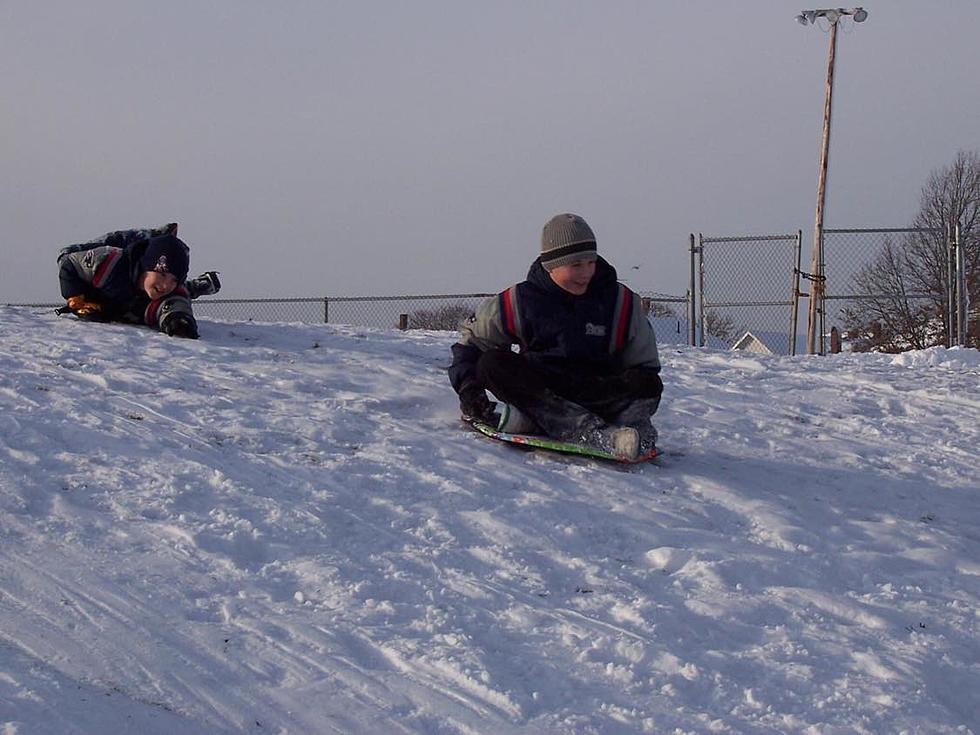 SouthCoast Sledding Was Always Something Special
Barry Richard/Townsquare Media
I haven't been sledding in years, not since my kids were, well, you know, kids. Ah, the fun things we adults used to do simply by virtue of having little ones. Things like going to animated Disney movies, Six Flags and Edaville – and sledding.
Now I know I can still do all of those things as an adult, but they are far more fun if you bring some kids along.
When I was raising my boys, and it would snow, we would head over to Brooklawn Park in New Bedford's North End for some sledding. There is a great hill just to the north of the Wilkes Branch Library that stretches for quite a distance. If conditions are right, you can slide almost all the way down to the fenced-in duck pond. That's a good ride.
As with most good sledding places, there are dangers that require adult supervision to guard against serious injury. For example, trees. There are trees just waiting for a runaway sled. An adult positioned in front of a tree can keep a fun time from turning into a disaster.
My dad took us sledding at Brooklawn Park when we were kids. He also took us to the Whaling City Golf Course for sled and toboggan rides. Those American Flyer wooden sleds with the red metal runners were the best. We didn't use plastic saucers or sleds. We would occasionally use an overinflated truck tire tube, which was also awesome at the beach.
When left to our own devices, we would slide down the Weld Street hill or the nearby LaFrance Court hill, but street sledding is considerably more dangerous.
Do you take your family sledding when it snows? What are some of the best hills around for sledding? Share photos of your sledding adventures with us on Facebook or via our app.
See Inside Some of the Swankiest Igloos in Southern New England
While many restaurants are offering outdoor dining in igloos again this winter, some venues are taking the concept to entirely different levels. These three eateries have some of the best igloos we've seen this season.
More From WBSM-AM/AM 1420