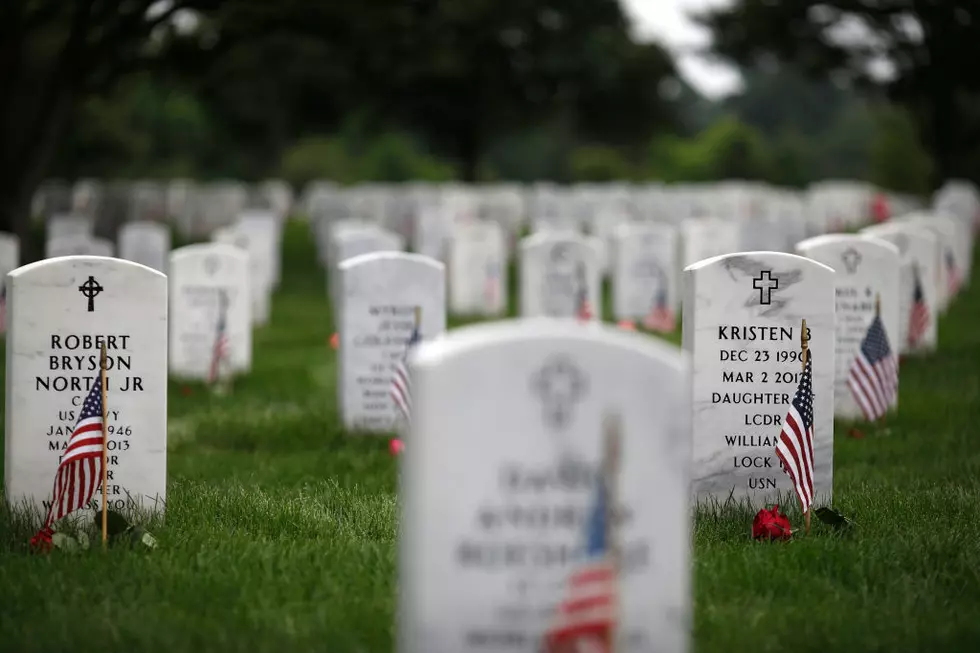 SouthCoast Chivalry Is Alive [PHIL-OSOPHY]
Getty Images
When your child leaves for boot camp, your mind must be all over the place, just like your heart. Most of you this morning may be listening to a special Memorial Day version of The Phil Paleologos Show, but the Gold Star families are listening to something else from the furthest back of beyond – a lonely outpost, for certain.
Despite recently closing hundreds of bases in Iraq and Afghanistan, the United States has 1.3 million active-duty personnel still maintaining nearly 800 military bases and outposts in more than 70 countries and territories abroad, from giant "Little Americas" to small radar installations.
Some will wonder why the United States is spread so widely. There are so many U.S military bases in other countries because a permanent U.S presence is needed there to guarantee that country's independence and safety from invasion.
When I was growing up, containing Soviet communism led the U.S. to set up posts all over the globe to ensure a geopolitical foothold in places that were vulnerable to Soviet influence, which basically meant everywhere.
If there is one true American trait, it is how we value and recognize those who defend us. Memorial Day is a designation whose call is to decorate the graves of our loved ones who died in defense of their nation.
Most wars have come and gone, claiming our kids. I say "kids" because most of the soldiers killed in action were in their late teens and early 20s – and what good, exceptional kids they were. Knowing that with no draft since 1973, the entire security of America was up to the brave kids who gallantly and heroically stepped forward and volunteered for hazardous duty. This is exactly why we observe Memorial Day.
Since only one percent of all people decide to guard our country, you can understand why it's said that it's the very few who protect the many. Talk about high-minded nobility. In the present day, who thinks like this anymore? Only an unparalleled corps d'elite, kids who are the jewels of the American crown.
Phil Paleologos is the host of The Phil Paleologos Show on 1420 WBSM New Bedford. He can be heard weekdays from 6 a.m. to 10 a.m. Contact him at phil@wbsm.com and follow him on Twitter @PhilPaleologos. The opinions expressed in this commentary are solely those of the author.
LOOK: 100 years of American military history
More From WBSM-AM/AM 1420