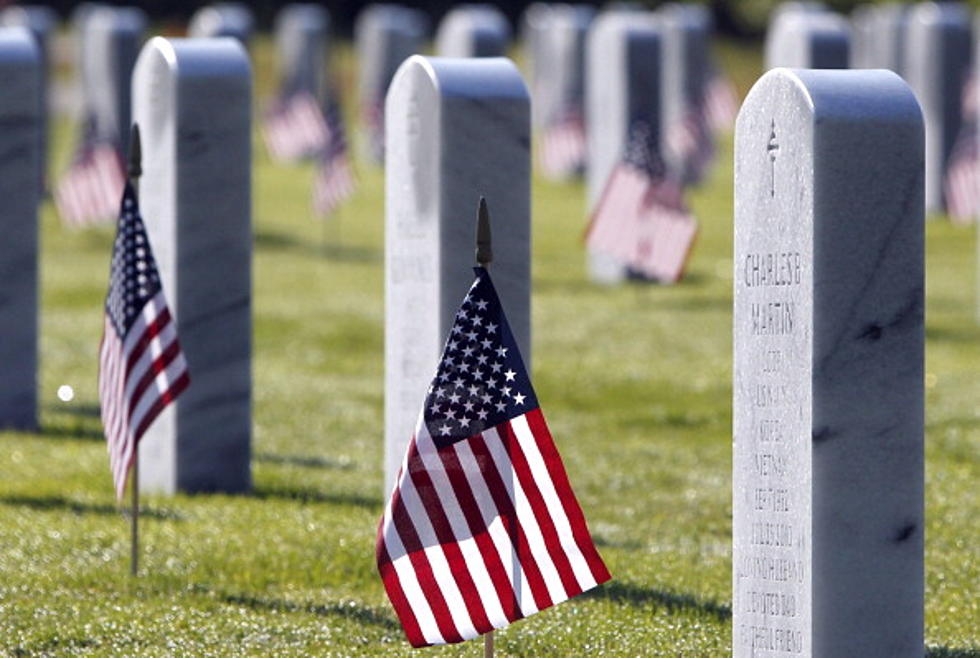 Memorial Day Weekend Events to Remember New Bedford Veterans
Tracy Glantz/The State/MCT via Getty Images
New Bedford, Massachusetts– Several events, including in-person and virtual events, are planned in New Bedford throughout the upcoming Memorial Day weekend to honor the courageous men and women who lost their lives serving the United States.
Social distancing and mask-wearing are advised at in-person events to prevent the spread of COVID-19.
Saturday, May 29, 2021, 9:00 a.m. at Rural Cemetery
The Greater New Bedford Civil War Round Table will conduct a memorial exercise at the Union Soldier's Burial Site at Rural Cemetery, 149 Dartmouth Street. These services typically include historical reenactment, music, and a gun salute.
Monday, May 31, 2021, 10:00 a.m. (Virtual) at Seamen's Bethel
The New Bedford Port Society's Annual Memorial Day Fishermen's Service, Pier 3, New Bedford Waterfront.
Monday, May 31, 2021, 12 Noon (Virtual) Broadcast Live on Facebook from Soldiers' and Sailors' Monument
City Memorial Service and Wreath Laying Ceremony at Soldiers and Sailors Monument, Clasky Common Park.
There will not be a Memorial Day Parade in New Bedford this year.  According to a spokesperson for the Mayor, because a parade takes a significant amount of planning and must be organized well in advance, it was not scheduled for this year due to COVID-19 restrictions; the Governor's lifting of restrictions for May 29 was only announced last week.
Information from the City of New Bedford
More From WBSM-AM/AM 1420