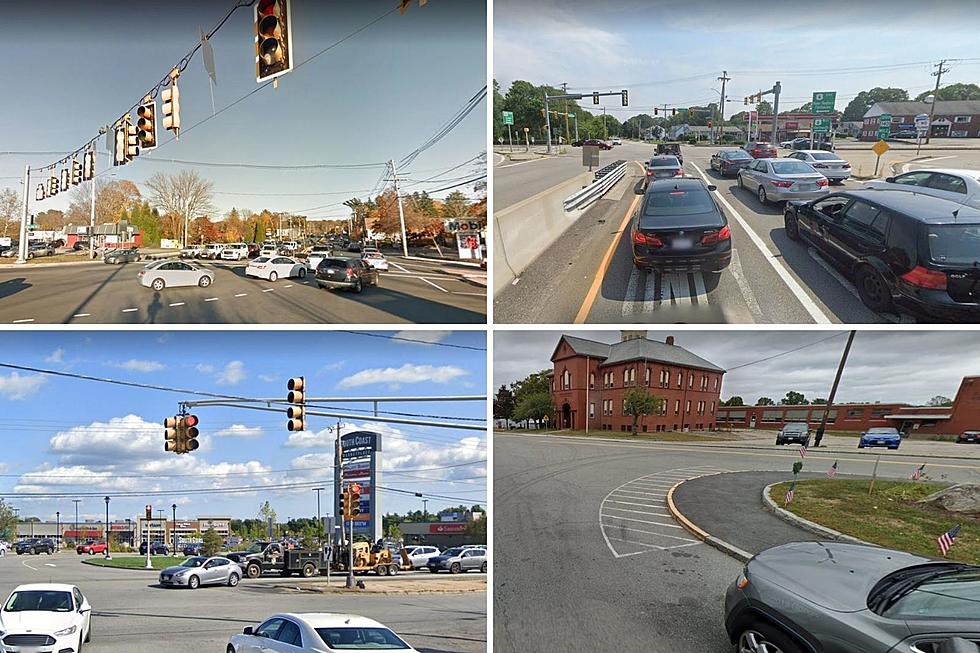 The SouthCoast's 12 Worst Intersections
Google Maps
If you are reading this article, chances are high that you have encountered one – or more likely, many – of the SouthCoast's worst intersections.
When selecting these notorious intersections, we took a few things into consideration. Here are those qualifying factors, in no particular order:
The volume of traffic at the intersection.
Obviously, a bad intersection becomes worse when you add more and more cars into the mix. To put it in the most polite terms, those cars are driven by motorists of varying skill levels. Some have a better handle on the rules of the road than others; therefore, the volume of traffic at a particular SouthCoast intersection definitely holds some weight.
Number of accidents.
There are some intersections on our list that are virtually in the middle of nowhere (read: Rochester). However, because of a variety of reasons, they are the site of an alarming number of serious accidents. If an intersection is deemed to be dangerous, that will heavily weigh into whether or not it is one of the worst intersections on the SouthCoast.
Police input.
We got input from some SouthCoast police departments that offered their opinions about some of the worst intersections in their cities/towns. Police officers are the professionals. It is part of their job to know where dangerous and high volume intersections are in their jurisdiction. If there are hotspots in their town, they will know about it. A few of the intersections they suggested were off our radar.
Are there any bad intersections that you think should have made the top 12? Let us know.
The 12 Worst Intersections on the SouthCoast
Here are the 12 worst intersections on the SouthCoast. One point for each intersection you've driven through.
The SouthCoast's 15 Worst Traffic Lights
We've all been stuck at some of the most annoying traffic lights on the SouthCoast. Gazelle compiled his list of the 15 worst ones in the bunch. Of course, safety is always more important than convenience, but that doesn't make these any less of a pain.
Creepiest Photos of Fairhaven Stop & Shop
More From WBSM-AM/AM 1420