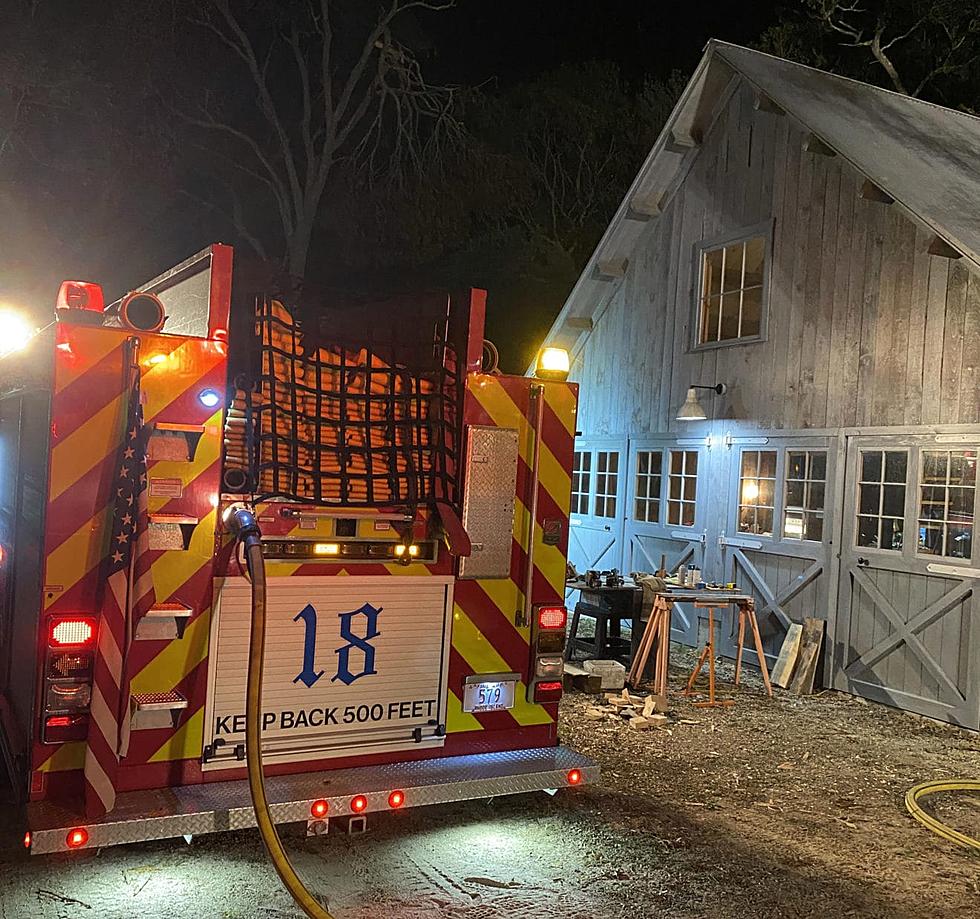 South Kingstown Residents Evacuated in Gas Leak Scare
Courtesy Union Fire District of South Kingstown
SOUTH KINGSTOWN, RI — Residents of six homes in in South Kingstown, Rhode Island were evacuated on Sunday as emergency hazmat crews responded to a gas leak on Ministerial Road.
According to South Kingstown's Union Fire District Chief Steven Pinch, crews responded at around 10:30 p.m. Sunday after receiving a 911 call for a possible propane gas leak in an underground tank at a Ministerial Road property.
Union Fire District members set up a safe zone and contacted the regional Hazardous Materials Team from the Hope Valley-Wyoming Fire District, which worked to burn off the remaining gas on the scene.
A total of six homes were evacuated while units worked to control the scene, although according to Pinch, families were able to quickly return to their homes.
There were no injuries reported during the incident.
Crews were on scene for approximately four hours.
"Our members are trained to respond to more than just house fires, and gas leak and hazardous materials calls are a great example of that," Pinch said. "We are glad that there were no injuries to any residents in the area as a result of this call."
Pinch added that the department would like to thank the Hope Valley Hazmat team for their quick response and assistance.
'Hocus Pocus 2' Sets Being Built in Lincoln, Rhode Island
Sets are going up at Chase Farm in Lincoln, Rhode Island for the filming of Hocus Pocus 2, although filming is still a few weeks away from the looks of things. Check out where the Sanderson sisters will soon roam.
The Ultimate A-Z Apple Picking Guide for Massachusetts and Rhode Island
Apple picking is classic fall family fun and there are lots of farms to visit across Massachusetts and Rhode Island. So whether you want a road trip or to just stay close to home, here are all the apple orchards you can pick from this season. Just click on each one to find out more.
Meet Somerset's Adorable New Comfort Pup, Raider
At just nine weeks old, black lab puppy Raider is already making quite the grand debut as a comfort dog in Somerset schools. Whether he's greeting new friends or snoozing the day away, Raider is quickly getting socialized and growing into his new role – and his harness.