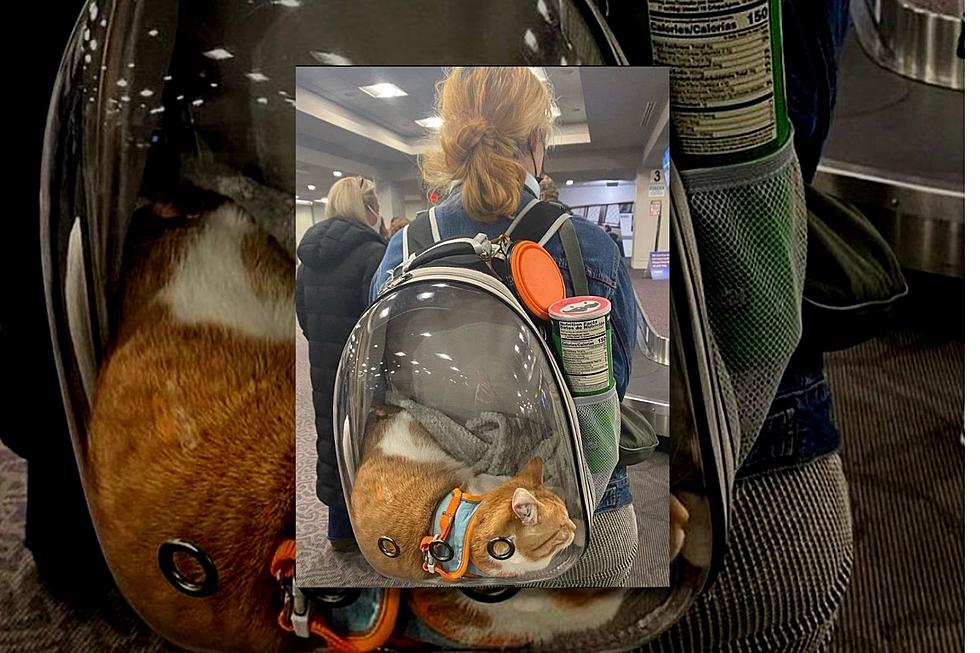 Rhode Island Traveler Gets Spotlight From TSA for Cute Carry-On
TSA/Instagram
The airport is filled with people from all walks of life, leaving plenty of opportunities to get a glimpse of something funny, strange, or unusual.
If you haven't experienced the inside of an airport lately, the official Instagram of the Transportation Security Administration (TSA) is here to give you a glimpse into the weirdness they see on a daily basis, sharing their top 10 favorite moments from 2021 – and it looks like T.F. Green Airport in Rhode Island made the list.
The average person understands that all liquids should be under four ounces in size and it is best to leave explosives at home, but there are some people that try to slide under the radar when going through security.
On Monday, the TSA shared the top 10 catches of 2021, and you would be shocked as to what people attempt to bring on planes. From a meth-filled burrito to a meat cleaver, the TSA managed to stop some serious items from taking flight. The winner went to a flyer at New Orleans International who attempted to bring a chainsaw on board.
I have so many questions.
One thing I can relate to, though, is the passenger at T.F. Green Airport that brought along their cute little cat in a see-through backpack.
View this post on Instagram
Taken by another passenger as they waited for luggage, the TSA took this photo opportunity to serve up some high-level dad jokes to remind flyers of important rules when flying with pets.
"Do you still feel claw-strophobic or balled up with misconceptions about your next travel adventure? Don't get caught up in a tree and know be-fur you fly," they wrote.
For the record, if you had any doubts, it turns out you can, in fact, travel with animals.
"Small pets are allowed through the security checkpoint, but make sure to check with your airline for their policy on traveling with pets first," the TSA wrote.
Looks like Marley and Piper will be joining me on my next trip out of here, but I'll be sure to leave my machete at home.
TSA caught some serious red flags in 2021. It looks like the SouthCoast has some, too.
We put together a list of a bunch of examples of things someone might say on a date here on the SouthCoast that could be a potential red flag. 🚩🚩🚩🚩
More From WBSM-AM/AM 1420