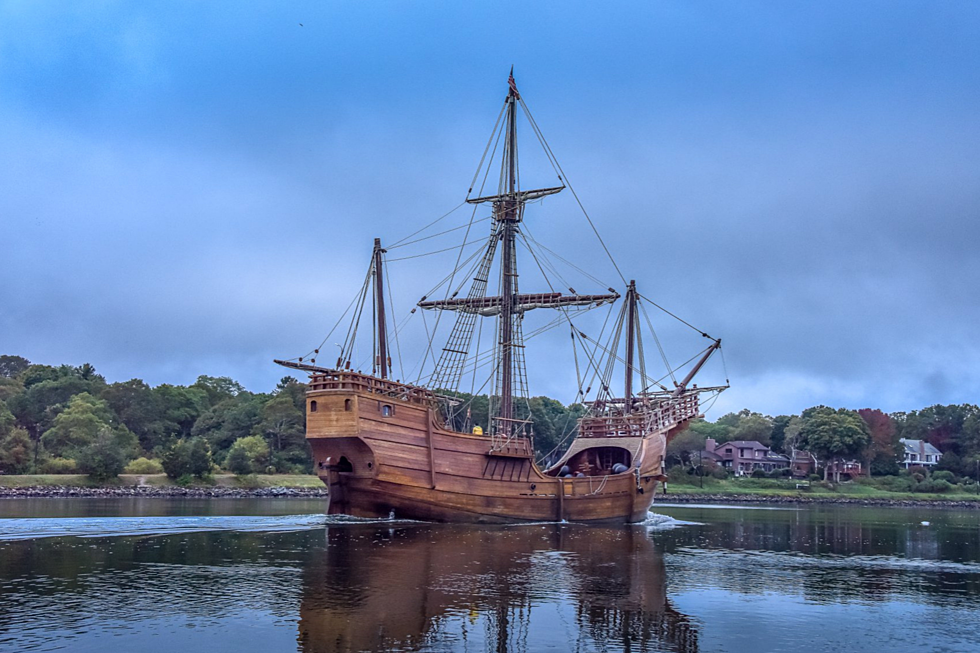 Replica of Columbus Ship Sails Through Cape Cod Canal [PHOTOS]
Courtesy Ken Stuart
A replica of one of Christopher Columbus' three ships, the Nao Santa Maria, sailed through the Cape Cod Canal this week and one resident took some amazing photos.
The Nao Santa Maria was seen floating in the Canal by local resident Ken Stuart, who captured these photos.
Nao Santa Maria
It sailed through the canal at around 6:45 a.m. Tuesday morning, October 8. It was sailing from Provincetown, where it had spent the past few days, on its way to Greenport, New York, where it will be until Tuesday, October 14. Then it moves on to Oyster Bay, NY, and Washington, DC.
When it stops its port, visitors can tour the ship for $10 and learn more about the beautiful ship that was built in 2017.
The Nao Santa María weighs around 200 tons. Like the original, the replica will incorporate three masts and a bowsprit, the largest being the one that reaches 25 meters high from the waterline of the vessel to the knob or higher part.
For the construction, around 45 cubic meters of iroko wood have been needed. A tropical wood with great durability and resistance to weathering and the different climatic and meteorological agents.
Length: 28.30 m. / Maximum beam: 7.96 m. / Strut: 3.49 m. / Decks: Main deck,  Fore Castle, Awning and Quarter deck / Masts: Major, Mizzen, Ratchet and Bowsprit/ Sails: Major, Topsail, Mizzen, and Ratchet.
It will host 300 square meters of sail, with the maneuvering of sails and rigging faithful to the nao Santa María of the fifteenth century, with more than 3 kilometers of ropes for firm rigging and labor.
How fitting that this ship would sail right by us just before Columbus Day weekend.
More From WBSM-AM/AM 1420