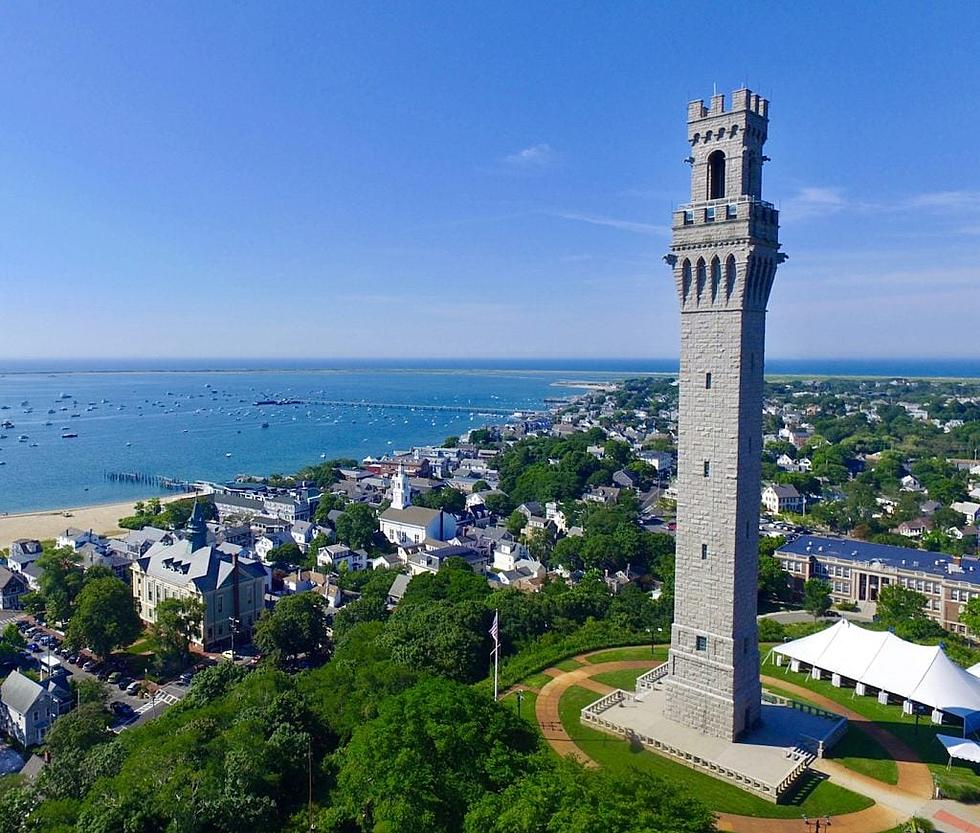 Provincetown's Pilgrim Monument Offers Amazing Views and Incredible Workout
Pilgrim Monument and Provincetown Museum via Facebook
If you are looking to get all historical this Thanksgiving season, then a trip to the Pilgrim Monument in Provincetown should definitely be on your to-do list.
Dedicated to those that traveled aboard the Mayflower, this 252-foot granite monument is the tallest structure made out of granite in the entire country and also happens to boast the best views of Cape Cod in the entire state.
You do have to work a little to check out these views, however. Okay, maybe you have to work a lot. To get to the top of this tower, visitors must trek up 116 steps and 60 ramps inside the narrow monument. But the reward for all your effort are some seriously stunning panoramic views of Provincetown. On a clear day, you might even see Boston.
We all know the story of the Pilgrims and how they landed on Plymouth Rock in 1620 and created what they dubbed "Plimoth." But you may not know that before building a village in Plymouth, they first landed in Provincetown. The Pilgrims actually explored the end of Cape Cod for five weeks in late 1620 before ultimately choosing Plymouth as their new home, and this monument is dedicated to their time there.
If you ask me, Pilgrim Monument is a much more impressive dedication to the settlers who gave us Thanksgiving than Plymouth Rock could ever be. Not to mention there is a lot more to do at this monument than at the rock. There's a museum highlighting the Mayflower Pilgrims' arrival, the area's maritime history, the beginnings of American theater in Provincetown and the building of the monument itself. Plus there's the climb to the top, so you can imagine what the Pilgrims saw all those years ago. This view certainly looks worth the trip.
Not ready to trek this tower? Try one of these SouthCoast local favorites instead
Whether you are new to the area or have been living here your entire life, there are lots of local things that can only be experienced on the SouthCoast – and hopefully you've tried them all at least once.
More From WBSM-AM/AM 1420