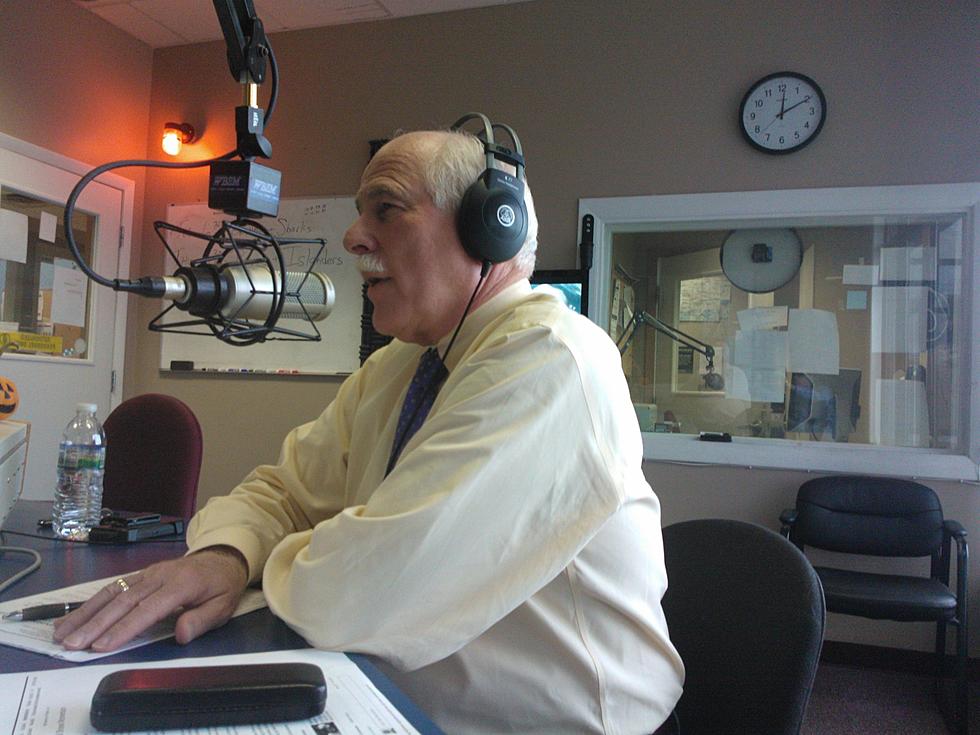 Protesters of Sheriff Hodgson Policies, Flop Miserably Outside Ash Street Jail
Dan McCready / TSM
Ken Pittman is a talk show host on 1420 WBSM New Bedford.  He can be heard Saturdays from 9am-Noon.  The opinions expressed in this commentary are solely those of the author.
WBSM's own Greg Desrosiers was there in person to report on the protest of Sheriff Tom Hodgson's policies, including reporting incarcerated suspected criminals here in the country illegally, to ICE officials. The rally took place outside of the Ash Street Jail, which was convenient for the participants who need public transportation or are within walking distance from their subsidized units or quasi-government, not-for-profit office spaces.
Greg counted about 50 people or just over. After little difficulty however, I determined about 20% less than even that. They used a bullhorn to promulgate their bull-kaka. Bringing a bullhorn to address a small group of 50ish fellow whackjobs, is a bit of an overkill, ya think? Speakers didn't even need to cup their hands or raise their voices to be heard. It would have been equally practical just to bring Garrett Morris to elevate their message.
Despite the ACLU, Bricklayers & Allied Craftsmen Local 3, Coalition for Social Justice, NAACP, United Interfaith Action, The Community Economic Development all making efforts and asking members and the public to participate, New Bedford, the turnout had to be disappointing and had to leave the sheriff grinning just a bit.
The New Bedford Standard Times, one of the historically crowd estimate "challenged" media outlets in recent memory, reported almost twice the protest count that Greg did. But, just look at their video and you can count 41 people as the camera pans and also present in that count were a handful of reporters.  In 2007, when a rally of pro-immigration supporters gathered at the Days Inn in New Bedford, some 420 (including the 15 speakers and volunteers) came to pack the venue. Standard Times reporter at the time, Aaron Nicodemus wrote of some 150-200. So it's time to challenge the Standard Times on their crowd numbers reporting. What kind of math are they using, Chisunbop?
*Aaron Nicodemus was the Standard Times reporter infamously tied to the lie that a student started at U Mass Dartmouth when he claimed that he was visited by Homeland Security after he took out "The Little Red Book" by Mao Zedong. This was a national story about how irresponsible and unprofessional of a newspaper to not look into the facts surrounding the students account thatactually never happened but, former S-T editor Bob Unger was happy to not check it out and printed it anyway since it demonized George W. Bush.
Okay, so the gaggle, not crowd, that showed up, object to the following:
Any wall on the Mexican border
Any use of prisoner labor, voluntary or not
Any cooperation by Bristol County Sheriff's Department with federal Immigration And Customs Enforcement
Stealing ideas from the Game of Thrones show
Imprisoning people who sell illegal drugs that kill many members of our community and ruin the lives of countless others
Immigration reform
These silly, rudderless people were holding silly signs like, "Walls Belong On The Game of Thrones Not The Border of Mexico," and "Slave Labor and Border Walls Equals Prison and Immigration Reform". This means then, that prefer the bi-product problems of all of those objections, than to see the fruition of the remedies....all 41 one of them at least.
Forty-one as a crowd is a success if you are a journeyman mime or juggler working the corner of a public street. However, If you have collaborated with national and local agencies and with no fewer than seven organizations, invited the public and then alerted the media, 41 or even twice that for that matter, is not a "crowd", it's a joke.
More From WBSM-AM/AM 1420