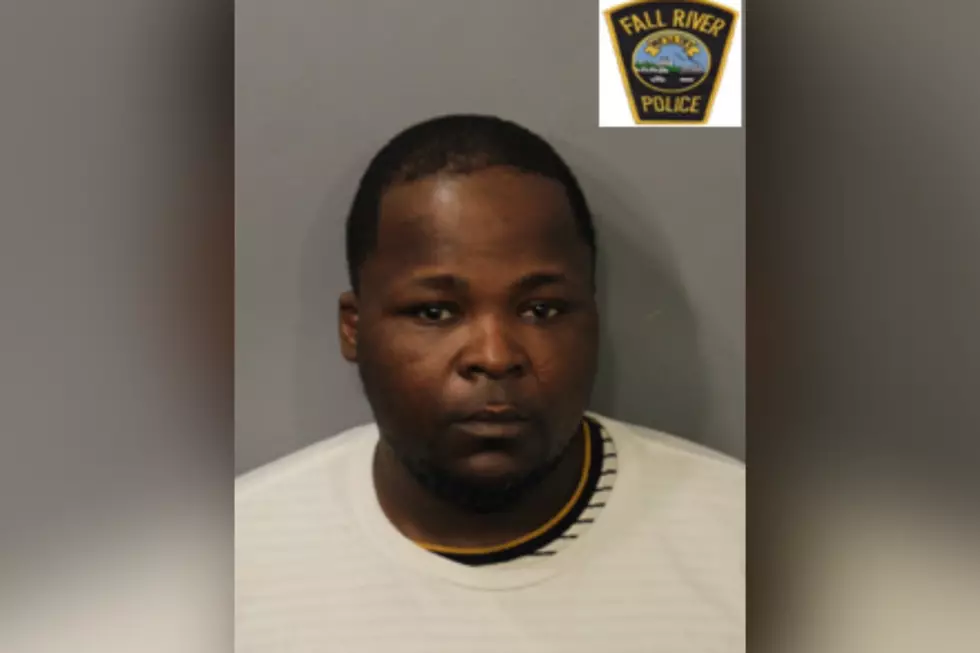 Police Nab Alleged Fall River Laundromat Thief
Fall River Police Department
A Fall River man accused of stealing an SUV and breaking into two laundromats in recent days is now under arrest, and police say the suspect's distinctive bow-legged gait let to his identification.
On Friday, Keyante L. Mills was arrested for 2 counts of breaking and entering, larceny from a building, and receiving a stolen motor vehicle, according to a press release from the Fall River Police Department.
Police say that on February 11, Officer Steven Washington arrived at East Coast Laundry on Quarry Street and learned that a man had entered the building through a rear door and attempted to break into a laundry card machine. Video surveillance showed a black male wearing a dark puffy coat, dark clothing, hat, and shoes. The suspect appeared to be walking bow-legged.
Six days later, Officer Kevin Bshara found a 2010 GMC Acadia parked near the corner of Johnson and London Street without a registration plate. Bshara was later called to a North Quarry Street Auto Dealer and told of a stolen vehicle matching the same description.
Bshara was able to procure video surveillance footage from the roadway location. Detectives say it showed a bow-legged black male wearing a gray hooded sweatshirt, dark pants and a New England Patriots hat. Video reportedly showed the suspect using the GMC and then returning it to the same location.
On February 20th, Officer Gary Pasternak responded to Laundry Palace on President Avenue. He learned that someone had forced their way in through the outer door, shattered the glass on the inner door, and entered the business. Someone had also broken into the lottery register and took cash.
Laundry Palace surveillance video depicted a bow-legged black male enter the building wearing a grey hooded zip-up sweatshirt, dark boots with a distinctive pattern, a winter hat, and dark pants, according to police.
Detectives determined that the three incidents involved the same individual and resembled a male by the name of Keyante L. Mills.
Mills on Friday was taken into custody by Detectives Jon Rose and Neil Rodrigues. When arrested on Harrison Street, Mills was wearing clothing similar to that seen in the surveillance videos. In court Monday, Mills was ordered held on $1,000 bail.
Enter your number to get our free mobile app
More From WBSM-AM/AM 1420