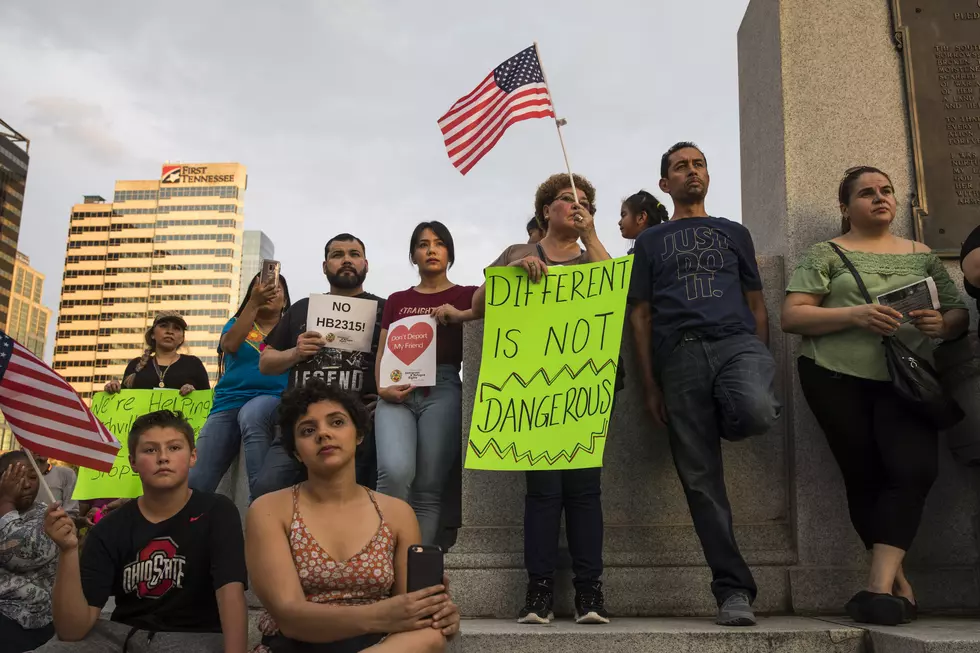 Play Fair, Get Skunked [PHIL-OSOPHY]
Getty Images
Immigration is among the most important building blocks that help make America the greatest nation, but the debate over legal immigration has become toxic because some people have placed their beliefs or agendas before constitutional principles.
Every year, we lawfully admit over one million people. That's more than any other country in the world. The argument, in my opinion, isn't about whether we should allow immigration, it's about how we do so in a way that respects our laws and is beneficial to Americans.
We have to value the consent of the governed, that is the will of the people. And we can't compromise national security and public safety. But that's exactly what a "sanctuary city" policy does. It harbors and shields illegal criminal aliens. Don't be mislead by the politically correct folks. These policies are not about the families that have sneaked into our country, but most significantly, the explicit purpose of the sanctuary city scheme is to give protection to criminal aliens whom local law enforcement have already arrested for crimes.
Yes, it's also true that sanctuary cities cheat the immigrants acting honestly, waiting for their turn, but beyond everything, puts the interests of any criminal alien before those of law-abiding citizens.
It's important that you understand that the lawless will use sanctuary cities like body armor. This is too important an issue to not get right, and too important an issue to be driven by partisan agendas.
Phil Paleologos is the host of The Phil Paleologos Show on 1420 WBSM New Bedford. He can be heard weekdays from 6 a.m. to 10 a.m. Contact him at phil@wbsm.com and follow him on Twitter @PhilPaleologos. The opinions expressed in this commentary are solely those of the author.
Enter your number to get our free mobile app
More From WBSM-AM/AM 1420