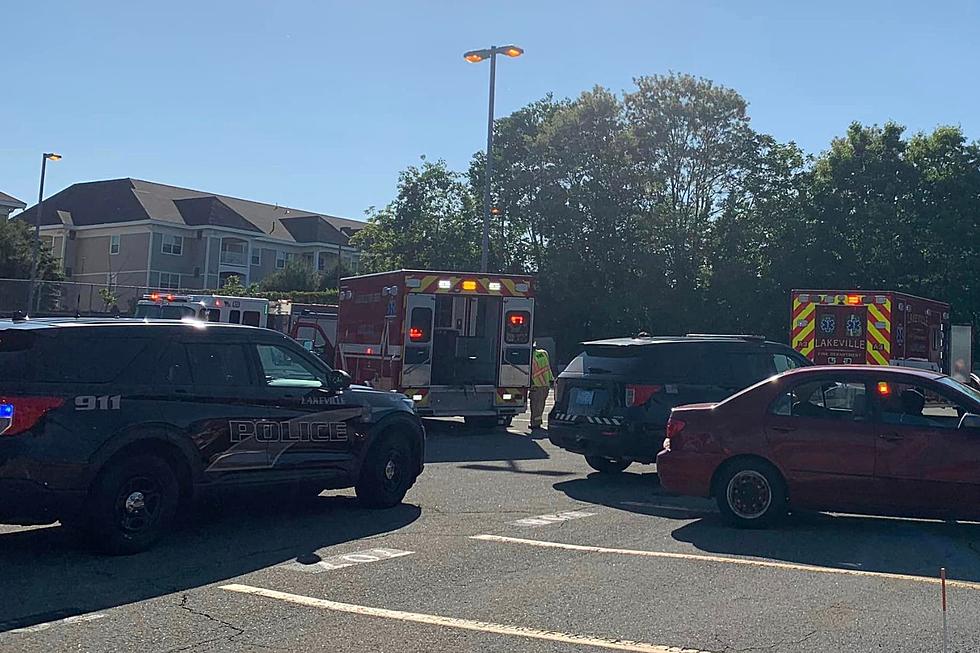 Pedestrian Hospitalized After Lakeville MBTA Lot Crash
Lakeville Fire Department via Facebook
LAKEVILLE — Two pedestrians — a man and a child — were hit by a car in the commuter rail parking lot in Lakeville on Tuesday, leaving the man with injuries that first responders described as "potentially serious."
The incident took place just before a train crash that killed a teen girl pedestrian in Whitman later that night, and another fatal train crash in Billerica, also Tuesday night.
The Lakeville Fire Department posted a statement and photos from the scene of the crash to Facebook on Wednesday morning.
According to the post, fire crews responded to the Massachusetts Bay Transportation Authority commuter rail parking lot on Commercial Drive at 4:46 p.m. Tuesday for a reported crash with multiple injuries.
First responders arrived to find two patients who had been struck by a motor vehicle.
The man was taken to St. Luke's Hospital with potentially serious injuries, while a minor was taken to Morton Hospital as a precaution, according to the post.
Officials did not provide further information about the man's injuries or current condition.
The parking lot at 125 Commercial Dr. serves as the current terminus for the MBTA's Middleboro commuter rail line, which is set to be extended to Fall River and New Bedford later this year.
Off duty and on call firefighters were asked to assist during the incident, the post noted.
Two ambulances, two fire engines, and two cars all responded to the scene of the crash.
No further details have been disclosed.
Top News Stories for April 2023
There's always a lot happening on the SouthCoast, but April really took it up a notch. From illegal plants to Fenway Park raising the price of beer, here's a list of the most-viewed (and most-talked-about) stories last month.
More From WBSM-AM/AM 1420