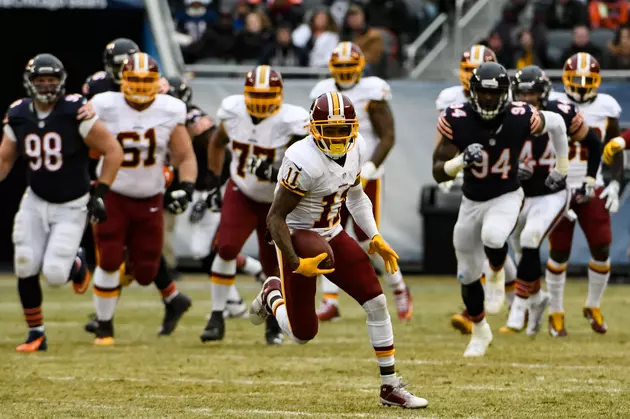 Patriots Among Teams Interested In Free Agent WR DeSean Jackson
David Banks/Getty Images
Although it is unclear just how interested the Patriots are in signing Jackson, they clearly have been looking to add depth at the receiver position. Earlier this week, it was reported that the Pats had offered their first round pick this season to the New Orleans Saints for deep threat wide out Brandin Cooks.
Jackson's skill set is similar to that of Cooks, as both players posses the ability to work down the field and have speed to blow past defenders in the secondary.
Jackson has been known to have personal issues that have haunted him at multiple stops, though if the deal is good enough, don't expect the Pats to be scared off by his previous situations.
The veteran receiver could also help the team out in the return game, if added to the roster.
More From WBSM-AM/AM 1420