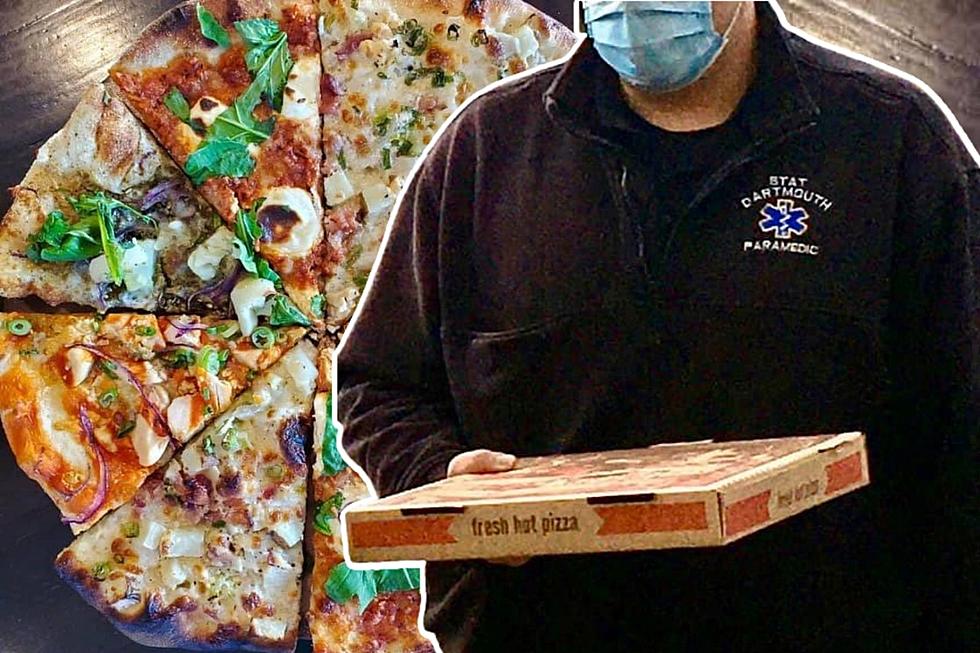 Padanaram Market Bringing Back Free Pizza for First Responders
Courtesy Farm & Coast Market via Facebook
It goes without saying that the tireless efforts of first responders around the world should be recognized.
This pandemic we've all crawled out from under has been far from a walk in the park and we could not have done it without the help from our hospitals and frontline workers.
Thankfully, one business in Dartmouth, Farm & Coast Market, is gearing up to say "thank you" in the most delicious way: with free pizza for all local first responders.
Jody Cote, the general manager at F&C, is leading the charge on this generous offer.
"The first known case of COVID was two years ago in March and now that spring has just begun, 'things' feel a little better around us," Cote said. "We were able to stay in business throughout the entire pandemic and we saw and heard firsthand from many first responders about all they went through to help keep our community safe.
"It feels good to us -- even as small as we are -- to be able to give back. It's just a tiny token of our gratitude to the local doctors, nurses, EMTs, paramedics, police, fire and, of course, our military who worked through it all for all of us. "
First responders can partake in Operation Gratitude on Thursday, March 31, and Friday, April 1, 2 to 5 p.m. It's dine-in only (no takeout) and a complimentary pizza of first responders' choice will be offered.
"In a world that's gone crazy, the community is everything," Cote said.
Meet the Animals of Dartmouth's Don't Forget Us, Pet Us Sanctuary
Just off Faunce Corner Road in Dartmouth is an animal sanctuary for livestock that has become home to over 50 animals is just five short years. Whether they arrived because their owners could no longer care for them or they were removed from an abusive situation, Deborah Devlin and Jill Tagino, who run Don't Forget Us, Pet Us sanctuary, take in animals with no where else to go. Clearly, the livestock they care for are very happy to have found a home for the rest of their natural lives.
More From WBSM-AM/AM 1420