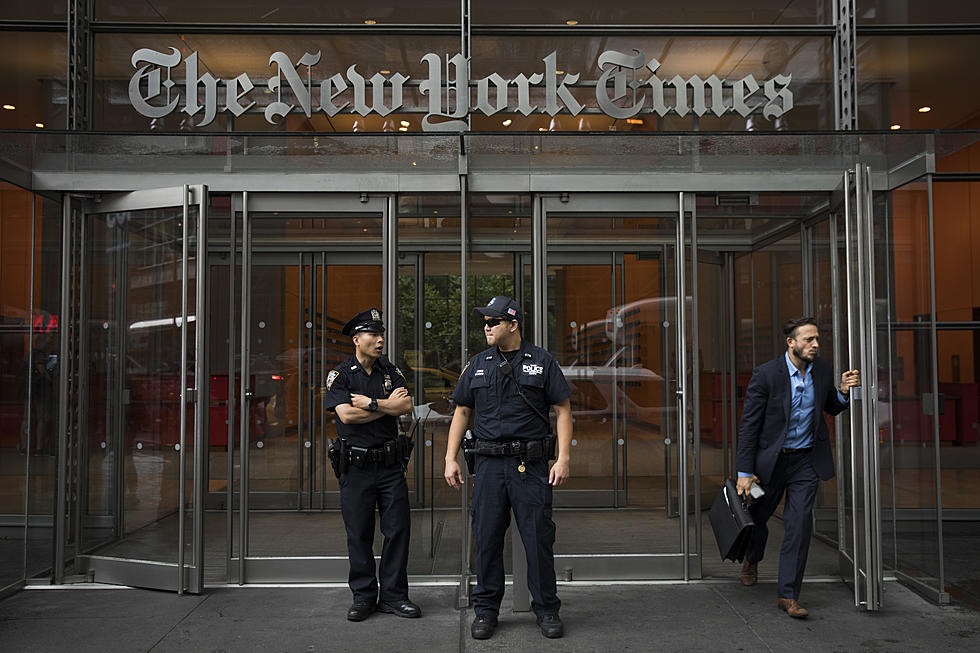 New York Times Caves to the Left-Wing Base [OPINION]
Getty Images
What's in a headline? A lot apparently, if you are a looney lefty and your butt is still burning from the 2016 presidential election.
The left went nuts when the New York Times released today's first edition headline acknowledging that President Trump had in fact condemned recent mass shooting attacks and denounced hate and white supremacy, with the headline "Trump Urges Unity vs. Racism."
There were threats of cancellations from wingers all over the map and urgent tweets from Democrat politicians upset that Trump might be getting a positive headline in the nation's leading left-wing banner.
That couldn't or shouldn't influence the Times now, would it? Of course it did. Within hours, the headline had been changed for the second edition to read, "Assailing Hate But Not Guns." So there you go.
The next time you hear Trump call the paper out as "fake news," perhaps you will remember when the Old Grey Lady literally changed its headline when called out by the left because it appeared to be too complimentary to the president.
Barry Richard is the host of The Barry Richard Show on 1420 WBSM New Bedford. He can be heard weekdays from noon to 3 p.m. Contact him at barry@wbsm.com and follow him on Twitter @BarryJRichard58. The opinions expressed in this commentary are solely those of the author.
More From WBSM-AM/AM 1420