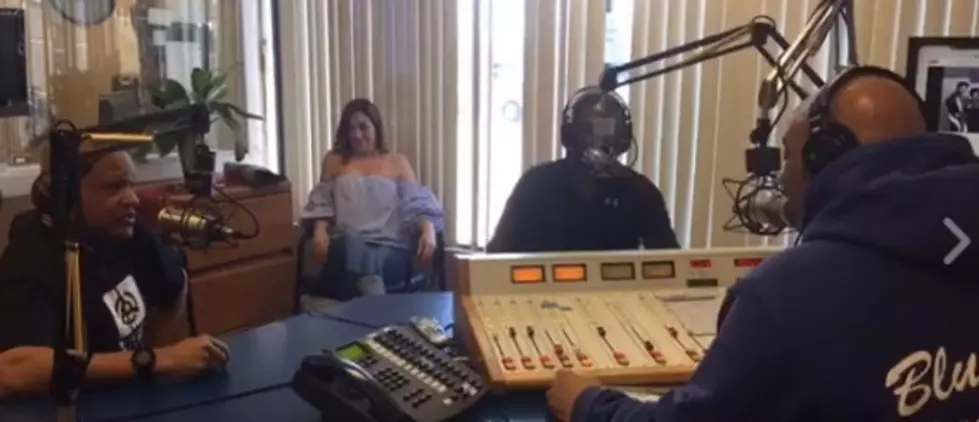 New Bedford's Own Tavares on TV Sunday Night
Kasey Silvia/Townsquare Media
Break out your polyester bell-bottoms and platform shoes. On Sunday night, CBS will air a Grammy salute to the Bee Gees, which will feature an all-star lineup of musical guests paying tribute to the disco-era superstars.
Performing on the show will be New Bedford's own Tavares, teaming up with Jason Derulo for an updated version of their hit cover of the Bee Gee's "More Than a Woman." Both the Bee Gees' and Tavares' recordings of the song were featured on the 15-time-platinum-selling "Saturday Night Fever Soundtrack."
Ralph and "Tiny" Tavares stopped by WBSM on Friday to preview the special and reminisce with WBSM's Brian Thomas. Ralph said it was especially great for him to take part in recording the Bee Gees tribute special, because he recently returned to the group after leaving in 1984 for family reasons, and working for over 30 years as a court officer in New Bedford and Fall River.
"It was great seeing all those people, after all those years of me being out of the business, and coming back with the brothers again," he said. "It was a thrill for me just as much as it was for them."
The Tavares brothers said that seeing Barry Gibb carry on the Bee Gees name as the only surviving member--brothers Maurice and Robin died in 2003 and 2012, respectively--makes them realize how lucky they are to still have their family intact.
"We're very fortunate. God's been good to us," Ralph said.
"Fortunately, we're still alive," Tiny said. "In their case, they're gone."
The two also shared memories with callers about playing New Bedford's State Pier, the Portuguese Feast and Buttonwood Park in the past. Tiny said they've been in discussions with City Tourism Director Dagny Ashley about a return to State Pier.
"This is home for us," he said. "Dagny's been talking to us about it for a couple of years, so hopefully this is the year that we finally get to do it."
"Stayin' Alive: A Grammy Salute to the Music of the Bee Gees" airs Sunday night at 8 p.m. on CBS.
More From WBSM-AM/AM 1420