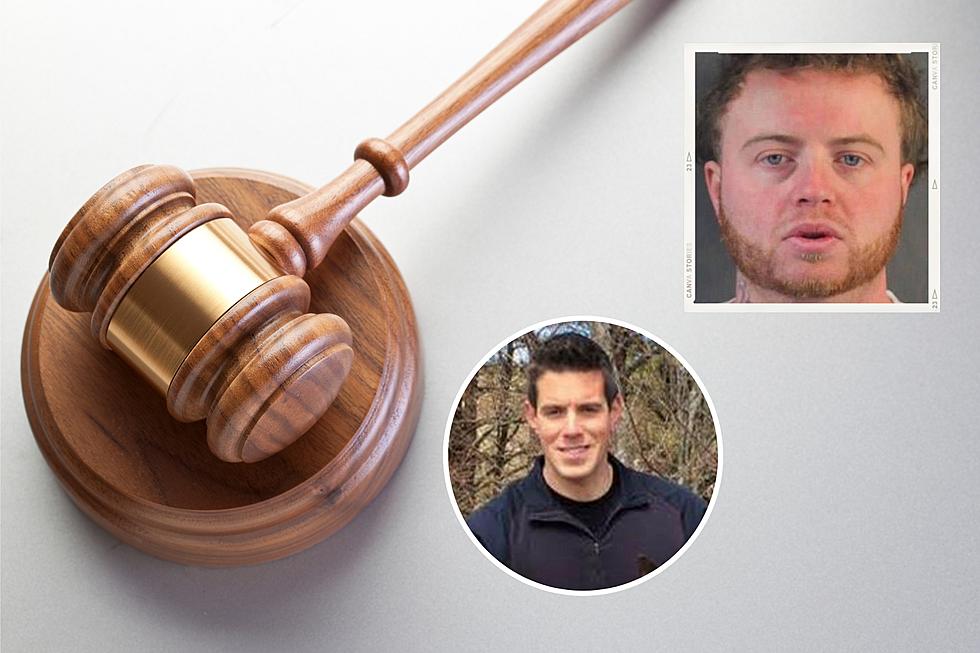 Gannon's Murderer Latanowich Forced to Forfeit Over $29,000
Getty Images via Canva; Yarmouth Police Department
BARNSTABLE (WBSM) — The man found guilty of murdering Yarmouth Police Sergeant and New Bedford native Sean Gannon was forced to forfeit over $29,000 today.
Thomas Latanowich is serving a life sentence for the April 2018 murder of Gannon after he shot both Gannon and his K-9 partner Nero while Gannon was serving an arrest warrant for a possible probation violation at a Barnstable residence.
According to Cape & Islands District Attorney Robert Galibois, after shooting Gannon and prior to surrendering to police, Latanowich flushed a quantity of drugs down a toilet and tried to hide about $25,000 in cash.
The money was later found in the drywall of a bedroom. Latanowich also had $4,338 in cash on his person when he surrendered to police.
The civil forfeiture action in Barnstable Superior Court was scheduled for trial today, but prior to it getting underway, Latanowich no longer wished to contest the forfeiture. Judge Michael Callan ordered the entire $29,338 to be turned over to the Commonwealth.
Latanowich was found guilty of Gannon's murder in August 2021. He was later convicted on charges of mayhem and assault and battery with a dangerous weapon after a November 2018 assault on an inmate while he was awaiting trial for the murder, which resulted in the inmate's ear being partially torn off by an altered shaving razor.
States Ranked by Gun Death Rates
Gun death rates per 100,000 are high in the U.S., and getting higher. Here's a list of states ranked by firearm safety, from lowest death rates to highest. Data for 2021 is from the CDC via
Violence Policy Center
.
Movies That Were Changed Due to Controversy
These movies were very famously changed after public controversies.
More From WBSM-AM/AM 1420