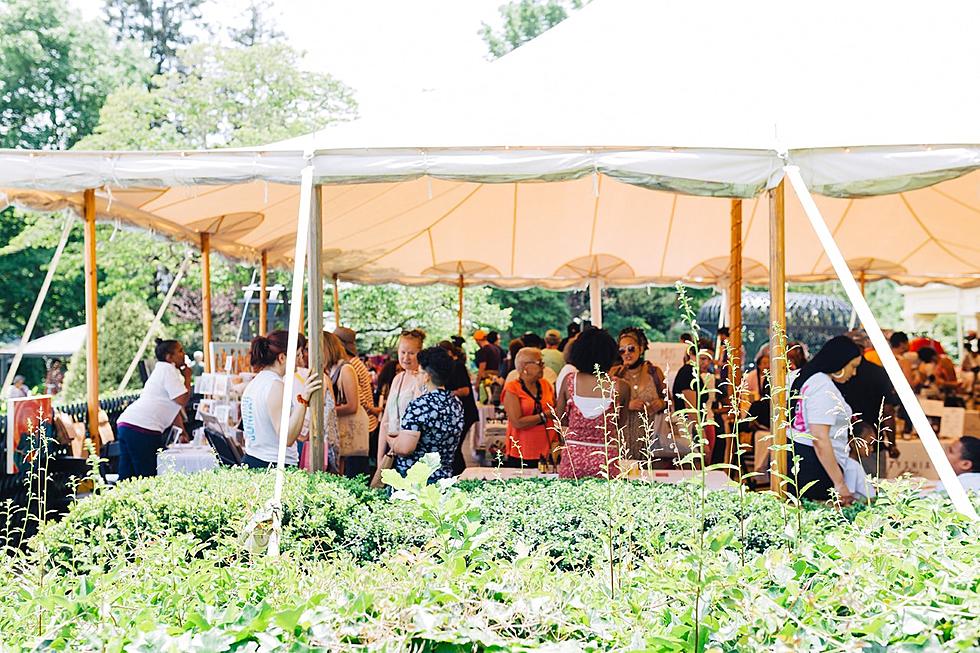 Wicked Cool Money Is Now Available in New Bedford
Photo: SVBSIDE
The Wicked Cool Places grant program is designed to make or keep a public place in New Bedford wicked cool, according to Margo Saulnier, Creative Strategist for New Bedford Creative.
"The grants are open to individuals who have an idea of how to improve the neighborhood. We've had artists, entrepreneurs, non-profit organizations, and small businesses apply," she said. Put aside the urban dictionary; Saulnier defines "wicked cool" as anything that makes your neighborhood distinctive and unique.
Some examples of Wicked Cool grants include Buy Black New Bedford using the money to pitch its first pop-up market; Reggae on West Beach; the UMass Dartmouth CVPA used the Wicked Cool money to design lighting at Wings Court; and the grant helped launch the first Guatemalan Festival a few years ago.
Many of the tasteful murals around town are from this program as are live performances, that points to just how many talented people call New Bedford home, according to Saulnier.
"In addition to the grants we give away, check out our creative directory that showcases all the artists, in addition to a packed calendar of events, where there's something for everyone," she said.
A lot of times, half the battle is unarguably just finding financial opportunities like the Wicked Cool grants. Fire up your imagination and apply at newbedfordcreative.org.
Stay in the Secluded Rose Island Lighthouse in Newport, Rhode Island
Sitting on 18 acres of solitude stands the Rose Island Lighthouse in Newport, Rhode Island. Only accessible by boat, this historic and haunted light station on Narragansett Bay offers a unique overnight experience for anyone looking to escape for a night or even a week.
More From WBSM-AM/AM 1420