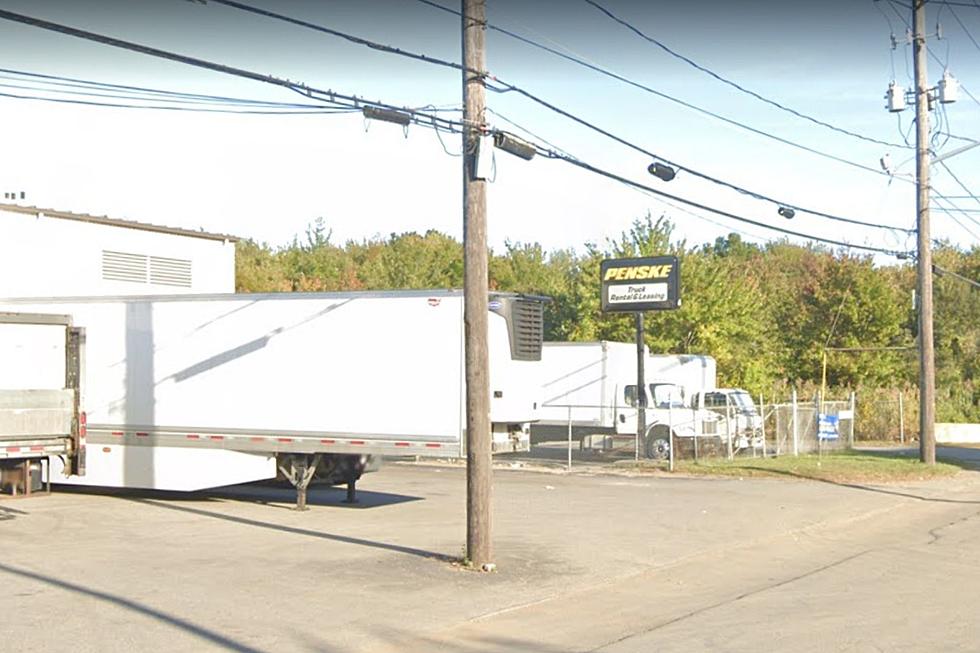 New Bedford Truck Rental Sued for Fraudulent Inspections
Courtesy Google Maps
NEW BEDFORD — Attorney General Maura Healey is suing a national truck rental company and six of its commercial vehicle inspectors for allegedly conducting fraudulent inspections at a New Bedford facility.
The Attorney General's Office announced Wednesday that Penske Leasing and Rental Company and six licensed inspector employees allegedly violated state Clean Air Act and consumer protections by passing vehicles after fraudulent safety and emissions inspections.
The lawsuit — filed today in Suffolk Superior Court — alleges Frank Gregory, Jeffrey Adams, Justin Travers, Aaron Milosek, Allen Russell, and Alex Martinez violated motor vehicle inspection regulations.
The employees allegedly failed to conduct 189 safety and emissions inspections on the fleet of trucks that Penske rents and leases for commercial use from its New Bedford facility at 1242 Shawmut Ave., the office stated.
Healey alleges that video recordings of vehicle inspections show that Penske's inspectors repeatedly failed to examine the condition of the trucks' brake components, headlamps, wheels, and rims.
In many instances, the AG's Office stated, the inspectors allegedly never looked under the vehicle.
The office alleges in the lawsuit that Penske inspectors failed to properly conduct 129 safety inspections and conducted at least 123 fraudulent emissions inspections on its fleet.
This includes heavy-duty diesel trucks that weigh over 10,000 pounds that are subject to tests measuring the density of black smoke in a vehicle's exhaust.
According to the complaint, the company inspectors used a variety of illegal methods to falsify passing results for Penske's trucks.
Among the methods used include allegedly failing to put the smoke reader fully into the tailpipe, using a video of a different vehicle being inspected, or conducting the test out of view of the agencies' cameras.
Healey's office is looking for civil penalties along with court costs, as well as a permanent ban for the defendants from conducting vehicle inspections under the state's vehicle check program.
Diesel engines emit a toxic mix of pollutants that are known to cause adverse health impacts, such as respiratory illness, increased risk for cardiovascular disease, birth defects, premature births, and others.
It may also increase COVID-19 mortality rates, according to new research cited by the AG's Office.
"We allege these defendants put public safety and our clean air at risk when they falsely certified that their rental trucks had successfully completed safety and emissions inspections," Healey said.
"Uninspected vehicles can pose a safety hazard to the vehicle occupants and to the general public," said Acting RMV Registrar Colleen Ogilvie. "It is vital that all vehicle owners and inspectors follow statutory requirements for annual vehicle inspections."
Penske operates more than 3,200 locations nationwide.
The SouthCoast's 15 Worst Traffic Lights
We've all been stuck at some of the most annoying traffic lights on the SouthCoast. Gazelle compiled his list of the 15 worst ones in the bunch. Of course, safety is always more important than convenience, but that doesn't make these any less of a pain.
SouthCoast and Cape Cod Firework Locations 2021
If you're looking for a spot to check out an awesome fireworks display this Fourth of July weekend, we've put together a roundup of all the spots locally around the SouthCoast and Cape Cod where you can catch them.
More From WBSM-AM/AM 1420