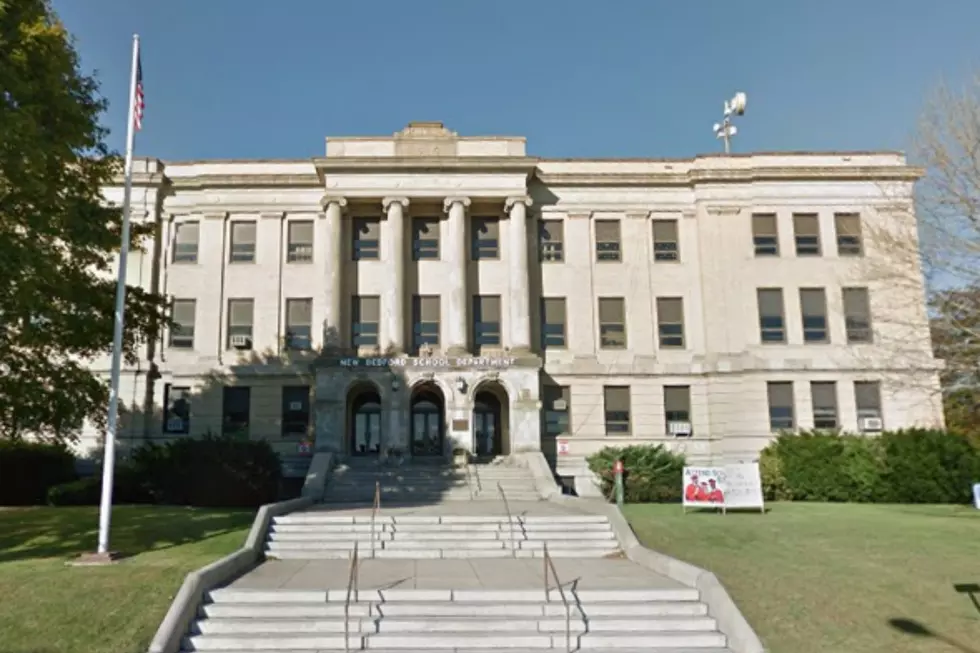 New Bedford Students Deprived of Much-Needed State Aid [OPINION]
Townsquare Media
As the New Bedford City Council finalizes its budget for FY22, it has heard the proposed budgets of every department in the city. Earlier this month, the council heard from the school department, represented in the hearing by Superintendent Thomas Anderson and Assistant Superintendent of Finance and Operations Andrew O'Leary. They proposed a balanced budget of approximately $192 million.
The budget figures of FY21 and FY22 have shown a significant increase from years past because they have added health insurance as a school department cost rather than a city cost. O'Leary explained that doing so allows for the school committee to use the healthcare savings the school department is accruing and make adjustments to the budget during the fiscal year.
During the presentation, however, O'Leary made a shocking revelation to the city council. The Student Opportunity Act, milestone legislation passed on Beacon Hill in 2019 to help address inequality in school funding, has left New Bedford students in the cold. This is due to a formulaic error that the act uses to calculate the number of students living in poverty.
Due to the formulaic error, the Department of Elementary and Secondary Education (DESE) is using the NBPS's lunch forms from FY2016. Essentially, the state is using dated numbers and metrics to make guesses on the level of economic need for New Bedford students. O'Leary breaks it down at the 40:23 mark of the city council meeting.
By NBPS's calculation, the Student Opportunity Act's formulaic error is costing New Bedford students between $3 million and $5 million per year in critically needed state education funding. This aid deprivation is particularly egregious when considering the fact that gateway cities like New Bedford are the very communities this act is supposed to help.
During the hearing with the city council, Superintendent Anderson displayed data showing that 42 percent of NBPS students' first language is not English, 74 percent of students are economically disadvantaged, and 84 percent of students are identified as having high needs.
Despite the funding snub from the state, New Bedford High School has recently reached a record high graduation rate. The educators of New Bedford are doing incredible work. Imagine the levels of success that can be reached once the underserved student populations of New Bedford are truly recognized on Beacon Hill.
State legislatures must move quickly and effectively to change the shortcomings of the Student Opportunity Act so that true education equity can be achieved in New Bedford and the Commonwealth.
Marcus Ferro is the host of The Marcus Ferro Show airing Saturdays on 1420 WBSM from 1 p.m. to 4 p.m. Contact him at marcusferrolaw@gmail.com. The opinions expressed in this commentary are solely those of the author.
This Scituate Beach House Is an Ocean Lover's Dream
The
Summer Wind Beach House
in Scituate, Massachusetts is on the market for over $900,000, but its views are priceless.
More From WBSM-AM/AM 1420