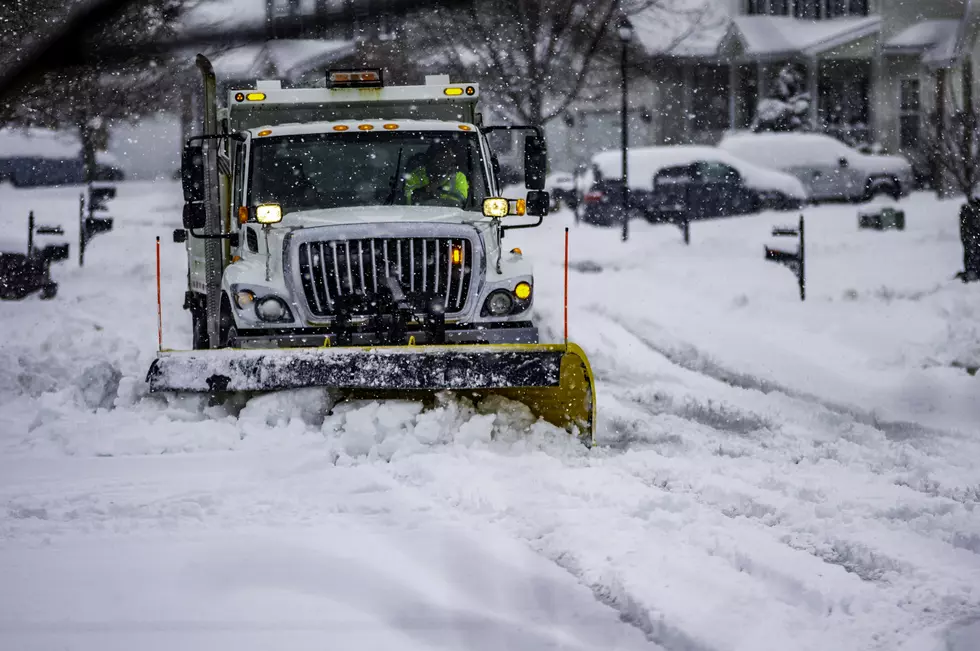 New Bedford Gets an 'F' for Rush Hour Snow Event [OPINION]
Getty Images/iStockphoto
It was by no means the Blizzard of '78. Hell, it wasn't even the Blizzard of 2021. But two or three inches of snow fell in a pretty quick hurry just as Tuesday's ride home was about to begin, and as a result, rush hour was a disaster.
Why weren't the streets treated before the snow fell and everyone began to make their way home? The ABC6 StormTracker forecast was calling for a small accumulation of snow, and I know the Department of Infrastructure monitors these things closely. I was watching the live color radar while I was on the air and could see that the snow would arrive by late afternoon.
You don't send the plows out for that amount of snow, but with the mercury doing the dipsey doodle in recent days, they had to know that whatever snow fell would stick quickly and then freeze up. The streets should have been pre-treated.
The ride from Market Basket to my home in Dartmouth, which normally takes about 15 minutes, took an hour and 20 minutes. Any street with the slightest grade was snow-covered and slippery. Many vehicles, including my own, were unable to navigate the hills. Many were stuck or forced to back up. There were crashes everywhere you looked.
After failing to make it up the Cedar Grove Street and Hathaway Road hills, I eventually made my way out around the back of the airport to Faunce Corner Road and onto 195. It was a grueling and stressful ride with an awful lot of other stressed-out people.
The Mitchell Administration should have anticipated the timing of the snow event and sent crews to pre-treat the roads. This is New England. It snows here in January.
I give the administration an "F" for failing to use common sense on this one.
Barry Richard is the host of The Barry Richard Show on 1420 WBSM New Bedford. He can be heard weekdays from noon to 3 p.m. Contact him at barry@wbsm.com and follow him on Twitter @BarryJRichard58. The opinions expressed in this commentary are solely those of the author.
TIPS: Here's how you can prepare for power outages
Enter your number to get our free mobile app
More From WBSM-AM/AM 1420