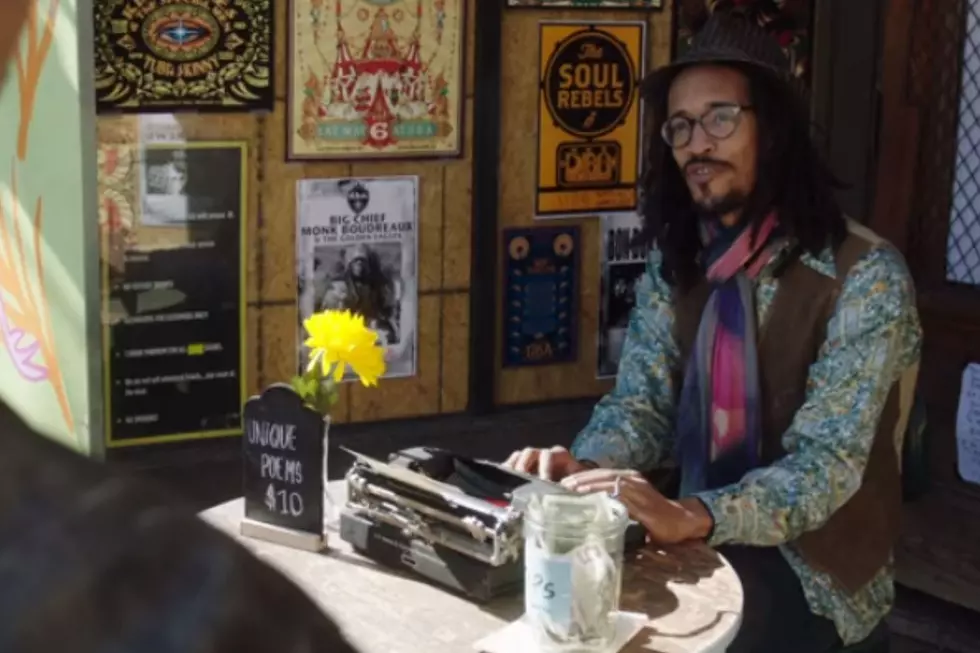 New Bedford Native Makes Broadcast TV Debut on 'NCIS: New Orleans'
CBS
It feels as though the SouthCoast has been thrust into the limelight when it comes to Hollywood and local celebrities these days.
On Sunday night, February 28, CBS aired the 10th episode of the seventh season of NCIS: New Orleans, featuring New Bedford native Earl White.
If the name sounds familiar, then chances are you ran into White last year over at No Problemo on Purchase Street. Unfortunately, due to the COVID-19 pandemic, White was laid off and never got a chance to return to the popular burrito joint.
But that led to White taking a "leap of faith," as he puts it, and he made his way down to New Orleans to take up voice acting. He got involved with the right people who eventually gave him a cameo as "The Poet" on the episode "Homeward Bound" that aired Sunday night.
White is seen in a small street-side booth as a poet who gets asked by a couple of NCIS investigators if they've seen a man named "Dan," in which White replies with a yes, but it's going to cost the investigators a money tip for the answers.
Since White's small-screen debut on NCIS, his local fandom has grown significantly.
"I had to put my phone on silent mode," White told Fun 107. "It kept vibrating every five seconds."
They say that the best way to succeed in life is to keep your plans to yourself, as to not jinx them, and that's exactly the blueprint of White's acting career.
"I've been secretly doing some stuff, some training with my buddy James Dumont with the 'On Camera Workouts on Zoom' program and it's all lead up to this," he said. "I'm very, very grateful. I decided to make a 1,500-mile leap to New Orleans."
Although COVID-19 has caused complications and despair for just about everyone, White was able to find the silver lining through the darkness.
"COVID-19 pretty much shut down everything, as everyone knows, but I found James and that was it for me," he said.
Aside from NCIS: New Orleans, White has also been spotted in Season 2 of Hulu's Castle Rock as a "dude standing by a tree."
White attended BCC in Fall River for eight months and began working at No Problemo immediately afterward where he said he misses, to this day, the spicy BBQ burrito, a staple menu item at the Purchase Street eatery.
White will continue to search for those golden opportunities such as the one with NCIS: New Orleans, so be sure to keep an eye out for him. This could be the stepping stone to a glorious and successful acting career.
SouthCoast Spots You'll Recognize in the 'Jungleland' Movie Trailer
More From WBSM-AM/AM 1420