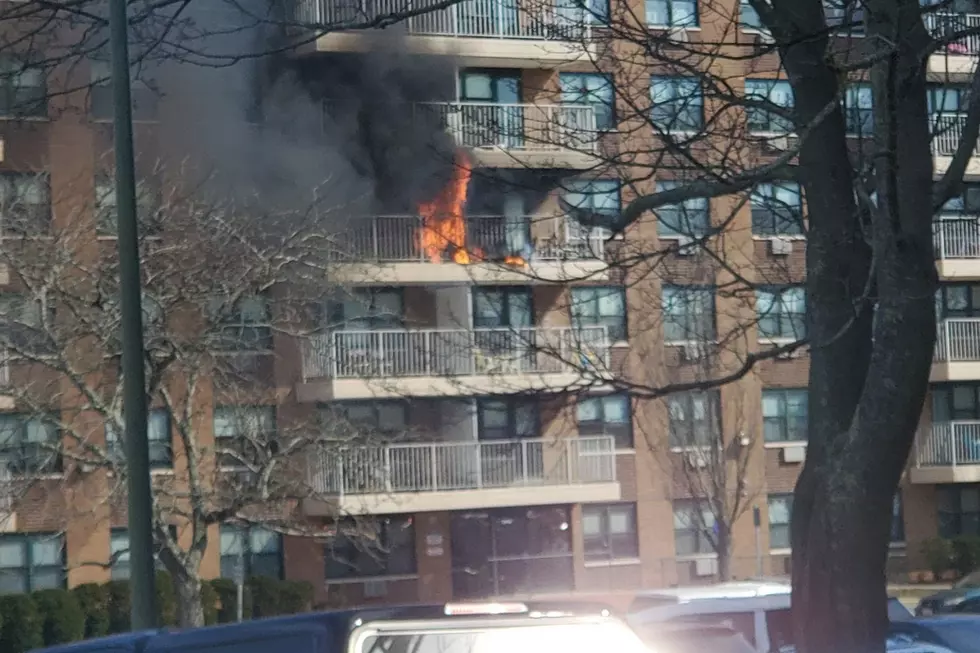 New Bedford Mayor Dancing With the Devil Over Engine 8 [OPINION]
Courtesy Kenneth Linhares, Jr.
Another large fire sent New Bedford firefighters scrambling on Thursday. All city fire apparatus, including Engine 8, were sent to battle the two-alarm blaze at the Harborview Towers at 60 South Second Street. The six-story building has 72 apartment units, many of which are occupied by elderly or challenged residents.
Three surrounding towns responded to a request for assistance, placing additional stress on already strained relationships. Firefighters in Dartmouth and Fairhaven have expressed frustration over what they say is New Bedford's over-reliance on the mutual aid agreement the city has with the towns. Mayor Jon Mitchell says the firefighters are only trying to help their counterparts in New Bedford to negotiate a new contract.
The number of fires that have impacted New Bedford since the devastating Thanksgiving Day fire on Washburn Street is evidence that New Bedford needs to expand, and not shrink, its firefighting capabilities.
New Bedford's firefighting capabilities are threadbare and tattered. That has to change. Mutual assistance from our neighbors should be far less common than it has become. The Mitchell Administration has imposed enough upon the neighbors. It's time to fund a proper firefighting force for New Bedford.
City Councilor Ian Abreu says New Bedford will receive $69 million in new federal COVID relief funding. Abreu says the rules permit spending on firefighting staffing issues. The administration recently purchased a 15-year-old "quint" truck to replace Engine 8. Let's keep both vehicles in operation.
Before one nickel more is spent for improvements in the tourism district, the administration must commit to fully funding public safety in New Bedford. Otherwise, Mayor Mitchell will continue to dance with the devil, and the devil shows no mercy.
Barry Richard is the host of The Barry Richard Show on 1420 WBSM New Bedford. He can be heard weekdays from noon to 3 p.m. Contact him at barry@wbsm.com and follow him on Twitter @BarryJRichard58. The opinions expressed in this commentary are solely those of the author.
LOOK: TOWNSQUARE NEW BEDFORD-FALL RIVER TOWNIE AWARDS 2021
Townsquare New Bedford-Fall River 2021 Townie Awards highlight the most unique local businesses, people, places and things around the SouthCoast. From koi pond experts to Bill Murray portraits to skateboarding dogs, this is the SouthCoast you may not know.
More From WBSM-AM/AM 1420