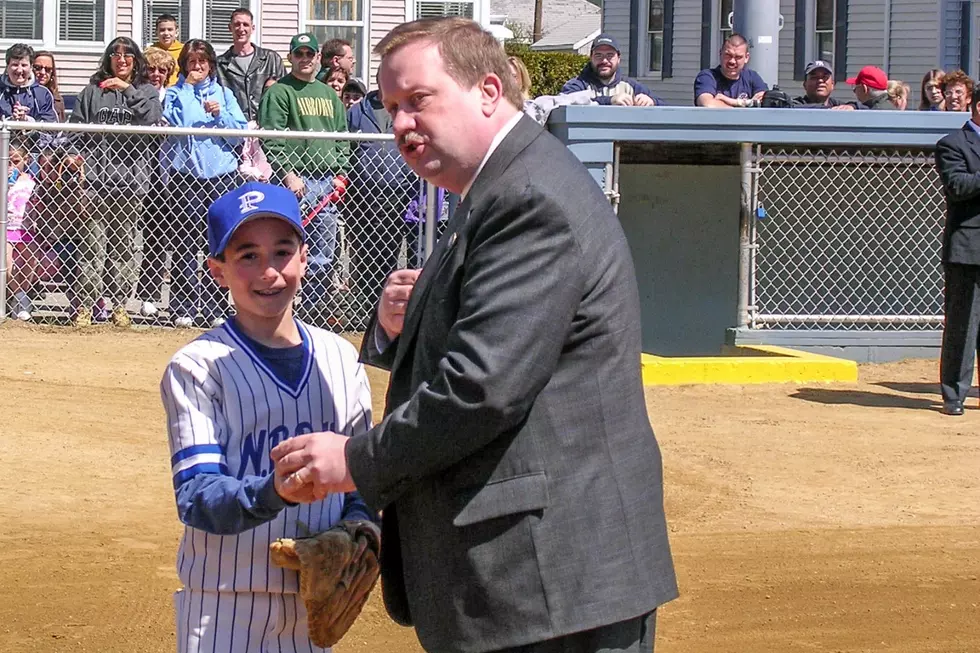 New Bedford Should Honor Kalisz, But Don't Rename a School [OPINION]
Courtesy Whaling City Youth Baseball
New Bedford Mayor Jon Mitchell told me during Wednesday's broadcast that he wants to honor Fred Kalisz, perhaps this summer, and would consider naming something after the late mayor. Kalisz passed away recently from the effects of COVID-19.
Kalisz's death came as a shock to many in the community. Most folks didn't know he was ill. The tributes and accolades poured into the station for days as residents recalled the impact Kalisz had on their lives. The stories were amazing.
Fred Kalisz was involved in so much that is positive in New Bedford. You've heard how he was responsible for several new schools, restored lighthouses, economic development initiatives, and so much more.
Because Kalisz was instrumental in securing funding for the construction of three new middle schools, some folks have suggested that one be renamed in his honor. It certainly would be a fitting tribute. But I don't think renaming something that has already been named for someone else is appropriate.
We had this discussion when some wanted to rename Normandin Middle School after the late School Committeeman Carlos Pacheco. The Normandin family was offended, as I would be. How do you name something for someone and then strip the name in favor of someone else?
A better idea would be to install a flag pole or a plaque at Brooklawn Park, where Kalisz coached baseball and served as a mentor for so many kids. Perhaps the Whaling City Youth Baseball League could name a field after Kalisz.
Kalisz loved the ballfield. He enjoyed watching his son Ricky play ball and attended most games and practices. I know because I was there with my kid.
Fred Kalisz was a champion for the people of New Bedford, particularly the kids. What better way to pay tribute to this kindhearted public servant than to surround his memorial with families in a park he so much enjoyed?
Barry Richard is the host of The Barry Richard Show on 1420 WBSM New Bedford. He can be heard weekdays from noon to 3 p.m. Contact him at barry@wbsm.com and follow him on Twitter @BarryJRichard58. The opinions expressed in this commentary are solely those of the author.
The 15 Coolest Lighthouses Along the SouthCoast and Cape Cod
Enter your number to get our free mobile app
More From WBSM-AM/AM 1420