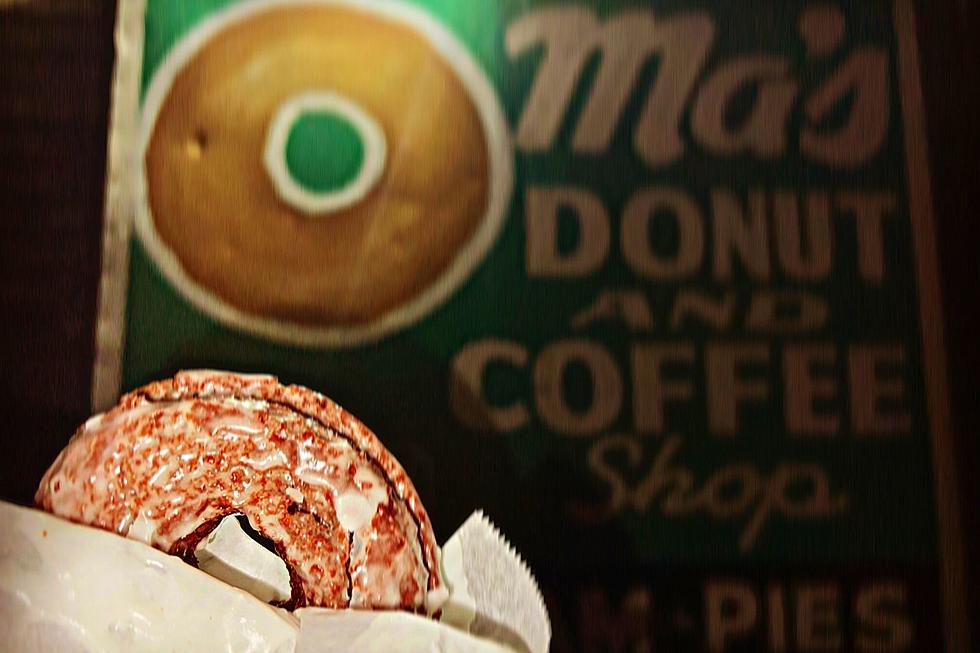 New Bedford Grandma's Donuts Is Finally Ready to Open Its Doors
Gazelle/Townsquare Media
Ladies and gentlemen, it's been a long time coming, but the time has arrived to announce that Grandma's Donuts in New Bedford is officially open.
Through trial and tribulation, the Lemieux family was able to get the business up and off the ground with a grand opening on December 19. This is great news for fans of Grandma's Donuts, formally known as Ma's Donut and Coffee Shop.
Earlier this morning, I received a "Happy Birthday" text from my good friends down at Grandma's and asked if I had enough time before Michael and Maddie started to swing by the store for a special surprise.
How could I say no to that? Thankfully, I only live eight minutes up the road from 1972 Acushnet Avenue, so I stopped by briefly for the sweetest surprise: a fresh, warm chocolate glazed donut that was still warm and oh-so-gooey. While I was there, I chatted with Scott and Hannah Lemieux, who were busy as work preparing the store and baking some of those delicious honey-dipped donuts.
Normally, Grandma's Donuts would be sold on Sundays, but with Christmas on Saturday, it's a lot for the Lemieuxs to prepare for. After all, who wants to do anything after a long Christmas Day anyways? I, for one, don't blame them. Therefore, they plan on opening up the doors to the public right after the holidays on Sundays. Doors will be open from 6 a.m. until they sell out, so plan on getting there early (trust me on this one).
The beverage cooler is stocked and the shelves and display are filled with donuts, sweets and savory treats, so get ready to start setting your weekend alarm early if you want to get your hands on Grandma's Donuts.
Once they're gone, they're gone, so plan accordingly and dress warm. These lines tend to wrap around the building.
New Bedford's Silmo Factory Circa 1951
Did you know that Silmo coffee syrup used to be made right here in New Bedford? It was manufactured in the current Inner Bay Cafe building. Here are some throwback photos from 1951.
25 Businesses New Bedford Is Asking for Most
Now that a Starbucks seems to be coming to Coggeshall Street, here is a list of businesses New Bedford area residents are asking for to come next to the Whaling City.
Look Inside New Bedford's Abandoned Orpheum Theatre
New Bedford's Orpheum Theatre has been vacant for decades, but artifacts remain in place as an ode to its rich history. Let's go inside.
WARNING: Under no circumstances should you enter this property. By doing so you risk bodily harm and/or prosecution for trespassing on private property.
New Bedford's Version of "Never Have I Ever..."
New Bedford and SouthCoast people, it's time to play the game where you start with 10 fingers, then continue to put them down one by one for each item you have done as you read through these 25 "Never Have I Evers." There's no way you'll make it through them all without running out of fingers. Hands up!
More From WBSM-AM/AM 1420